Anti Inflammatory Plants For The Healthier You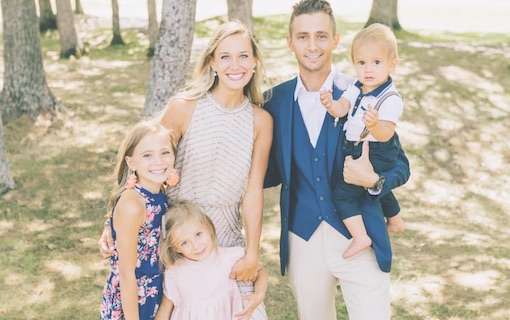 I sent you an email yesterday about NūVita's anti inflammatory plants for anxiety, inflammation, insomnia, and pain.
NūVita is another couple-owned company just like ours. I've selected their anti inflammatory plants as the ones to recommend to my many fans who count on me to choose wisely the best products.
With all the anxiety happening, I wanted to encourage you to try CBD for yourself, your family, your friends, and yes, even your pets.
Yesterday, I told you about NūVita's Full Spectrum and THC-Free tinctures. Today, I'm going to talk about another product of theirs called CBG-Infused CBD Oil.
CBG is a tincture with the cannabigerol isolated in higher amounts. If you have inflammation or pain, CBG is the bottle you want.
CBG is known as the "stem cell" of all cannabinoids. With less than 1% CBG naturally occurring in cannabis plants, cannabigerol is the premium isolate.
⇐ For Pain Relief, Inflammation, And Cancer Prevention (Also Comes in CBN, THC-Free and Pet Formulas Made From Organically-Grown Cannabis, Non-GMO)
THE "STEM CELL" OF THE CANNA-PLANT
NūVita's CBG-Infused CBD Oil is the one that's most able to help with any kind of pain and inflammation in your body.
My doctor told me to take CBG for the neuroinflammation I'm dealing with from coronavirus.
NūVita's CBG variant has strong anti-inflammatory properties. It helps relax your muscles and uplifts your mood.
CBG also shows promise at having positive effects with bladder dysfunctions and bacterial infections. CBG may also have cancer-preventing properties.
So if you're experiencing acute or chronic body or muscle pain…
Or if you know your body's inflammatory response is not optimal…
Check out this special variant of CBD oil, together with their other products below.
Amanda and Justin are the owners of NūVita who want to provide people with a premium quality CBD product line.
They've fought hard to retain full control of all their production. They grow their own cannabis in their own fields. All organic. They didn't want to use industrial hemp. Instead, they wanted to make sure they sold high-quality products.
They test for bacteria, molds, and heavy metals for each batch of products. Hemp easily absorbs the nutrients (and toxins) in the soil. That's why they test rigorously to ensure purity.
In addition to choosing NūVita because it's organic, non-psychoactive, not made from industrial hemp and it's a vertically-integrated family business (they grow their own crops and bottle it themselves), I chose NūVita's CBD because it's a way you might make money from home as a "side hustle" with no initial investment.
ANTI INFLAMMATORY PLANTS
A lot of people have lost their jobs during this pandemic. You can sell NūVita's anti inflammatory plants in the comfort of your own home. You can start your mini-CBD business by recommending NūVita products to your friends and loved ones. Earn while promoting health products you can trust. No upfront spend and investment.
Click the link below if you want to become a NūVita reseller. I want to help get high-quality, organic CBD to people, and help you make some extra money.
⇐ Earn Extra Income By Promoting Products That Help A LOT Of People
*NuVita is not currently available for shipping to: Canada, Australia, Sweden, Korea, Democratic People's Republic Of China, Oman, Philippines, Russia, Syria, United Arab Emirates, Vietnam, and Yemen. All other countries are available for shipping under your country's customs rules.