CBD Oil For Sleep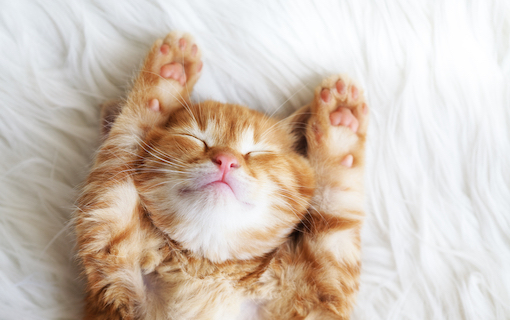 Who can blame us for feeling stressed out? Many of us are lonely. Isolation only magnifies the longing for human touch, communication, and intimacy. One of my favorite remedies for easing worry is using CBD Oil for sleep.
CBD OIL FOR SLEEP
NEW! Herbal alternative medicine for sleep and anxiety.
Personal anxiety and stress are at an all-time high. And I myself am not immune to the woes of the world and the stress and anxiety it brings.
Americans are the unhappiest they've been in 50 years. It may be worse here as we seem to be majorly sucking in our country, but it's probably bad no matter where in the world you live right now.
And who can blame us for feeling stressed out? A lot of us are lonely. Isolation only magnifies that longing for human touch, communication, and intimacy.
One of my favorite remedies for easing worry is using CBD Oil for sleep. Ever since my doctor recommended it for me, and after using it regularly, I've been feeling less anxious and stressed out about what's going on with the world.
NūVita has a special blend of their CBD Oil primed to help you and I deal with anxiety, stress, as well as promote better, more restorative sleep.
It's called CBN. It stands for cannabinol. CBN is like a finely-aged wine. It's a calming part of the plant and isolated in higher quantities in this blend:
⇐ Most Calming CBD Perfect For Rest, Sleep, And Anxiety  (Also Comes in CBG, THC-Free and Pet Formulas Made From Organically-Grown Cannabis, Non-GMO)
BE A CBN CHILL KITTY 
The CBN-Infused CBD Oil variant is the most calming of the NūVita organic product line.
CBN is perfect if you have difficulty sleeping or worried about anxiety and panic attacks.
It has the same anti-inflammatory and pain-relief benefits as the regular CBD and CBG-infused CBD, however, it's specialty is for more regenerative calm and sleep.
NūVita suggests using this at night to get the most optimal sleep you've ever had in your life. Of course, good sleeping habits will help tremendously.
If you're someone who is having a difficult time getting some restful sleep, or if you're feeling anxious and nervous throughout the day…
You might want to check out and try NūVita's CBN-Infused CBD Oil.
In addition to choosing NūVita because it's organic, non-psychoactive, not made from industrial hemp and it's a vertically-integrated family business (they grow their own crops and bottle it themselves), I chose NūVita's CBD because it's a way you might make money from home as a "side hustle" with no initial investment.
EARN EXTRA INCOME
A lot of people have lost their jobs during this pandemic. You can sell NūVita's CBD products in the comfort of your own home. You can start your mini-CBD business by recommending NūVita products to your friends and loved ones. Earn while promoting health products you can trust. No upfront spend and investment.
If you're interested in becoming a NūVita reseller, click the link below. I am delighted to help get high quality, organic CBD to people, and help you make some extra money.
⇐ Earn Extra Income By Promoting Products That Help A LOT Of People 
Data Reference: According to a recent study by NORC at the University of Chicago, only 14% of Americans say they are genuinely happy. Stress is everywhere. This is an opportunity for you to help.
*NuVita is not currently available for shipping to: Canada, Australia, Sweden, Korea, Democratic People's Republic Of China, Oman, Philippines, Russia, Syria, United Arab Emirates, Vietnam, and Yemen. All other countries are available for shipping under your country's customs rules.