Home Remedies For Incontinence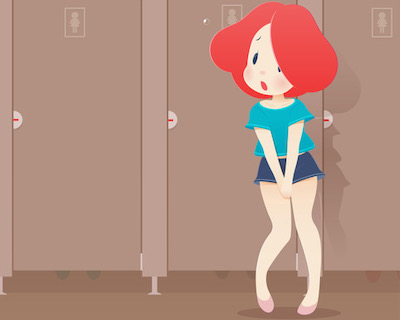 Do you pee when you sneeze, cough, or run? When you have to pee, are you always worried about getting your pants down in time? Are you always hunting for home remedies for incontinence?
There are two kinds of bladder issues that women struggle with as we age:
Stress, and
Urge Incontinence.
Both are extremely common for women. Many women have both.
It used to be that you'd have to have a $1,500 treatment or series of treatments using lasers and  RF devices that hurt like a sonofagun.
Now there is VFit for stress incontinence, combined with our FLOW supplements for urge incontinence.

VFIT HOME DEVICE
I'm in love, love, love with this VFit FDA-approved home vaginal restoration device.
Here is the research on stress incontinence from the United States National Library of Medicine, National Institute of Health. This research was published in the International Urogynecology Journal.
"Multimodal vaginal toning for bladder symptoms and quality of life in stress urinary incontinence."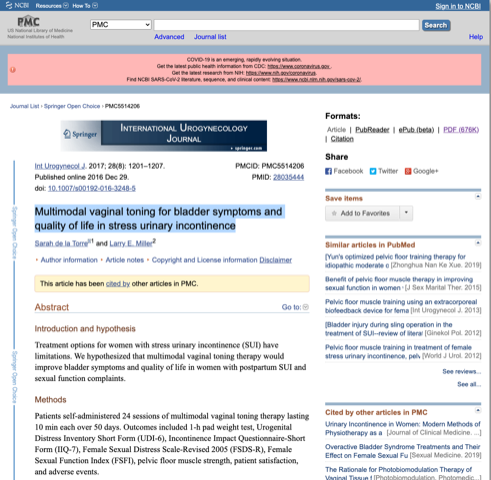 *Source: "https://www.ncbi.nlm.nih.gov/pmc/articles/PMC5514206/"
FDA-APPROVED RESEARCH-BACKED
The red light, the warmth and the vibration of this intra-vaginal at-home device tightens and tones the muscles and tissues in your vagina to reverse incontinence.
Taking FLOW, our nitric oxide supplement made from organic fruit and vegetables along with the VFit protocol will help with the overactive bladder issue.
"Nitric oxide also helps with people with bladder problems because it ends up that the endothelial muscle tissue in the bladder is weak. And when it gets enough nitric oxide, it can actually help improve bladder problems. So the pelvic floors of both men and women can really benefit from a daily dose of citrulline". — Susan Bratton on Dr. Ruscio Radio
In addition, the combination of the VFit and two capsules a day of FLOW may increase blood flow to the urogenital system:
Increase blood flow means increased engorgement.
Increased engorgement improves sensation and lubrication.
Improved sensation and lubrication leads to increased pleasure.
The VFit also improves vaginal laxity — which is when you lose your grip and your vagina tissue (vaginal mucosa) gets thin.
Increasing tone increases pleasure.
Click Here For FLOW
⇐ Supplement That Gets Blood Flowing To His and Her Genitals Again To Reverse Aging and Feel More Pleasure Again Like When You Were 30 Years Old
HOME REMEDIES FOR INCONTINENCE
Women are using the VFit and FLOW in combination with:
Reverse vaginal laxity (tighten)
Reverse painful intercourse
Improve pelvic blood flow
Reverse incontinence
Get rid of vaginal odor
Expand the vaginal opening
Increase vaginal tone
Improve orgasmic pleasure
And FLOW also improves overall circulation, helps increase nitric oxide production which improves brain function, and lowers risks of blood clots, strokes, and cardiovascular issues.
The best thing about the combo of VFit and FLOW is that you don't have to go to a doctor for treatment. You can improve your function and maintain it with a device you own.
The Joylux team can answer any questions you have. Feel free to reply to this email and I'll make sure you get to Heather so she can work with you one on one.
If you live outside the US and Canada and want to consider purchasing a VFit,  send an email to [email protected] and we will get you to the reseller in your area for the special offer.
I'm having much better sex when I use my VFit every other day. I can tell when I slack off, either it's not as good or my pain returns.
I really, really love this device.