How To Tighten Your Labia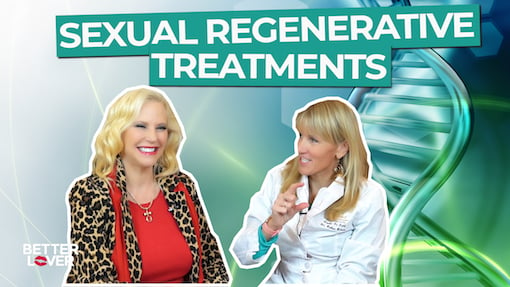 Tish saw my video about the Viora tightening treatment I did and wondered if that is still what I'd recommend. Here's how to tighten your labia.
No. It's not. I now have a better option. See her question and my answers below.
HOW TO TIGHTEN YOUR LABIA
"Hi, Susan. 
I've been watching all your videos and I LOVE them. So helpful. Was watching one of your FemiLift videos. 
I really want to try these treatments. But I'm wondering about an at-home device that would be equivalent (or somewhat equivalent) to the outer labia treatment you had. 
I think you said it's called Viora treatment. The one that tightens the skin. I've seen your recommendations for the VFit which I plan to try.  
Is there a device for the outside that you would recommend to the outer labia skin?" — Tisha (not her real name)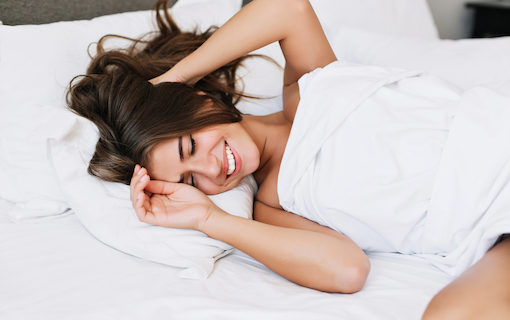 PLUMP LABIA
Hi Tisha,
Great to hear from you.
If you just want to learn how to tighten your labia, I'd now suggest you try a PRP Wing Lift instead of the Revive by Viora.
That Viora hurt like a sonofagun. It gave me herpes breakouts on my outer labial edges in a place I never get them. It was traumatic. And it didn't really last. Not worth it.
The Wing Lift is a new technique using PRP (and hyaluronic filler if you want it) that fills up the labia with healing factors from your own body that grows new tissue. This plumping has a longer effect. It doesn't last forever, because you're fighting against the natural atrophy of gravity and aging, but it will give you roughly 6-18 months of increased effect if not more.
Here is a video series I did with Dr. Robyn Benson that discusses PRP. I had a PRP wing lift in February. It definitely increases one's labial volume. It didn't hurt much and was bearable, unlike the Viora, which was frankly almost unbearable.
Sexual Regenerative Treatments Videos ⇐ Susan Bratton And Dr. Robyn Benson 
THE PRP WING LIFT
I'd also take FLOW, my blood flow supplement made from organic fruit and veggies. Getting more blood flow to your pelvic region will increase engorgement which plumps up the genitals.
Click Here For FLOW ⇐ The World's FIRST Nitric Oxide Supplement Made From Organic Fruits And Vegetables For Optimal Blood Flow 
The VFit is absolutely fantastic. I am so thrilled to have an FDA home device to recommend to my followers. It will increase internal engorgement but it's not really going to do the outer labia.
THE MAGIC WAND
I'd recommend using the Magic Wand vibrator for external massage of the labia. I like this one with the cordless charger. This will bring the blood to the labia and plump them up. The more you do this, the more pillowy your vulva will look. Plus it feels amazing and you'll have all kinds of great orgasms.
Just yesterday I asked Tim if he'd be inside me but not move very much. I used the Magic Wand on my mons, labia, and clitoris. Because I've been so sick for 111 days with coronavirus, my orgasms have not been very intense and I haven't been very horny. The Magic Wand has a STRONG motor. As he was inside me, barely moving, and massaging my breasts, I was lying there with my eyes closed, just riding the orgasmic waves from the Wand. I can come for 3, 4 maybe even 5 minutes long staying in one orgasm from the Wand. His subtle movements as I was peaking felt really good.
I'm lucky. He has the ability to stay hard for long time frames without a lot of movement. I've been really enjoying the stillness of this kind of vibrator-assisted intercourse.
As a recap, the VFit will engorge and tighten you internally. The VFit also makes sex feel better and more orgasmic.
The PRP Wing Lift is a procedure that can plump the labia. But if you want the down and dirty way to get fuller labia lips, the Magic Wand and the FLOW supplements are a good bet.
Let me know what you end up doing and how it goes.