Summer Lovin' Giveaway #4: MysteryVibe Tenuto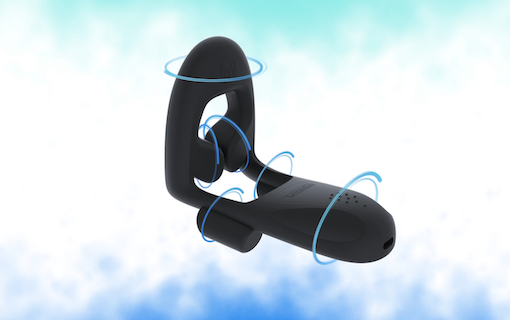 July 31st is National Orgasms Day.
Every one of us at The20 and Personal Life Media wants to show our massive appreciation to all our readers, followers, fans, and customers. 
That's why I'm GIVING AWAY a treasure trove of wonderful toys and treats. 
Over the next few weeks, I'll be sending you emails about amazing bedroom toys and wellness treats that YOU can get a chance to own. You can join the giveaway for one, two, three, or even ALL of the gifts! Scroll down for the giveaway mechanics below. 
First here's GIFT ITEM #5. 
MysteryVibe Tenuto
⇐ Click Here If You Want To Skip The Giveaway And BUY ONE For Yourself Right Now (

20% OFF Discount Link Here + Use The Promo Code "SUSAN20")
Tickle his P-Spot and her Clitoris simultaneously.
This double-duty wearable vibrator pleasures you both during lovemaking.
It's also great for men's solo pleasuring.
It has a cock ring and perineal vibrator for him. It has a clitoral vibrator for her.
The most versatile toy in your pleasure chest… and you get one now or enter to win it.
MYSTERYVIBE TENUTO
The Tenuto's unique design stretches around the penis and perineum to give you and your partner earth-shattering orgasms.
Tenuto's technology provides the user with an adaptable device to wrap-around, hold and vibrate precisely on their penis, scrotum, and perineum and have full control over their own sexual health and wellbeing. It was designed around the male anatomy to fit most penis sizes, from flaccid to erect, with the right amount of tightness to hold the blood flow and thus the erection and do it comfortably. Tenuto's seamless design allows the user to fully immerse in their and their partner's pleasure without getting distracted by the tech.
The Tenuto, pretty much like the Crescendo, is for the dedicated masturbator, the vibrator connoisseur, the solo-pleasurer, couples who want to play together, gadget nerds, creative types, and for people who really want to experiment with the refined patterns… literally millions of patterns.
Because of the phone app with all its playlists and configurable vibe patterns, this was a big breakthrough.
You can make playlists. Almost like a movie where you can tell which motors to fire off in which ways.
Any pulse, any intensity. For men to wear, and for both lovers to enjoy orgasms with.
Here's how you can get a chance to own a TENUTO: 
Anyone can join. Regardless of where you live.
You can submit ONE entry to the GIFT/s of your choice. 
You can submit entries to more than one GIFT.
You can only get ONE gift out of all your submissions. 
Make sure to only join the giveaways for the gifts you want. 
There are 3 ways to join the Summer Lovin' Giveaway. 
Video Entries
Non-Video Entries
Amazon Review Entries
NOTE: I absolutely love it when my readers and fans send me videos, and you'll get my attention more with a video. However, I will still go through all entries to pick all the winners. Everyone who joins has an equal shot at getting a gift.
If you want to get a chance to own THIS gift, you have to submit an entry for this specific giveaway using the unique link below even if you already joined for a previous gift. 
Join The Summer Lovin' Giveaway Here ⇐ Submit Your Entry And Get A Chance To Own A MysteryVibe Tenuto
⇐ Click Here If You Want To Skip The Giveaway And BUY ONE For Yourself Right Now (

20% OFF Discount Link Here + Use The Promo Code "SUSAN20")
Good luck!
Click here if you want to see all the gifts included in the Summer Lovin' Giveaway.
* Read here the terms and conditions of Summer Lovin' Giveaway