Vaginal Rejuvenation Device Discovery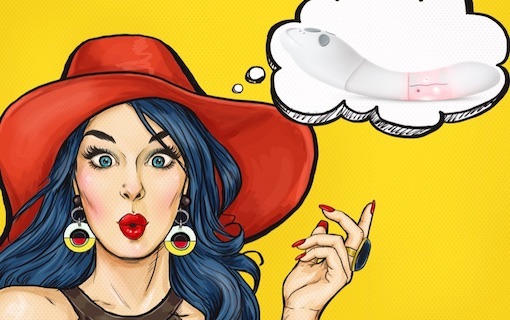 I'm so excited to share the latest on Jennifer, my friend who had burning pain with intercourse. She bought her vaginal rejuvenation device, the VFit, and needed help in figuring out the best way to use it to put an end to pain. Wait 'til you hear what happened when she followed my "prescription."
If you saw my last email, you'll remember that Jennifer loved the look and feel of her new VFit. But the first two times she used it, the pain was so intense she put it back in its little silk pouch and stuck it in her nightstand. I explained that her vaginal tissue was tight but with a little coaxing, it would bounce back. The best way I know to do that is with the VFit from JoyLux.
VAGINAL REJUVENATION DEVICE
Jennifer hadn't had sex in several years, so she needed to take it slow. I did not want her to associate her VFit with pain, so I came up with a plan to make sure that wouldn't happen.
In case you missed it, I want YOU to have the advice I gave Jennifer for do-it-yourself pain-free vaginal rejuvenation:
Get your vaginal rejuvenation device, the VFit. (Believe me, you'll be glad you did. I've heard so many women say, "It's the best investment in myself I've ever made!")
For the first three days, massage your vaginal opening morning and night. Use the $65 RevitalizHer Hydrating Serum you get free with your VFit purchase. (Use Promo Code Susan)
Morning and night, take one capsule of FLOW, my organic blood flow supplement. FLOW will make massaging your vulva even more beneficial and increase vaginal lubrication.
After a few days, introduce the VFit just as much as it is comfortable. Slowly expand the tissue. You will have a tendency to tighten up. Breathe deeply into your yoni. You want her to open like you're pushing out a baby. Do this morning and night.
I felt sure this would help and couldn't wait to hear from Jennifer. After a week, I couldn't stand it anymore, so I rang her up. "How's your va-jay-jay this morning?" I asked.
"OMG!" she said. "I'm so glad you turned me on to that RevitalizHer Vaginal Moisturizer. It's so luscious! I did what you said and have been giving myself a yoni massage morning and night. The very first time I got super turned on!  It must be the increased blood flow from taking your Nitric Oxide supplement. I'd sorta stopped self-pleasuring, but now I'm totally into it. My bedtime routine has never been so much fun!"
"That's wonderful!" I said. "And what about the VFit?"
"Ya know, I got so into the yoni massage, I haven't tried to put it inside yet. But I did play with it around my vulva and clitoris last night. The sonic vibration really gets me going. I like that it has several different modes. I figure the more turned on I am the better. I'll probably slip it inside me tonight."
"That's great," I said. "Go slow, slip it in just as much as it is comfortable. Remember, you want to expand the tissue very slowly. If you feel yourself tightening up, back off and breathe all the way into the base of your pelvis. You might even do a strong kegel, then let it go. This will help your pelvic floor relax and open up."
Listen, ladies. You really can have a fulfilling sex life into your fifties, sixties, seventies and beyond. Getting older doesn't mean it's all over. In fact, a lot of people report that sex actually gets BETTER with age. There are less urgency and more connection. Intimacy is about pleasuring each other. What turned you on when you were younger may not do it for you anymore. Same for your lover. So guess what? You get to explore what turns you both on now! Let your arousal take you on an erotic adventure!
Like any adventure, you want to be "in shape." It's a good idea to deal with any physical limitations so you can surrender to your pleasure when you feel aroused. Your sweet vagina is just like your muscles… she can atrophy as you age, especially if you've been through a dry spell. So order your VFit today!
Click on the link below and get a bottle of their extra-special moisturizer FREE!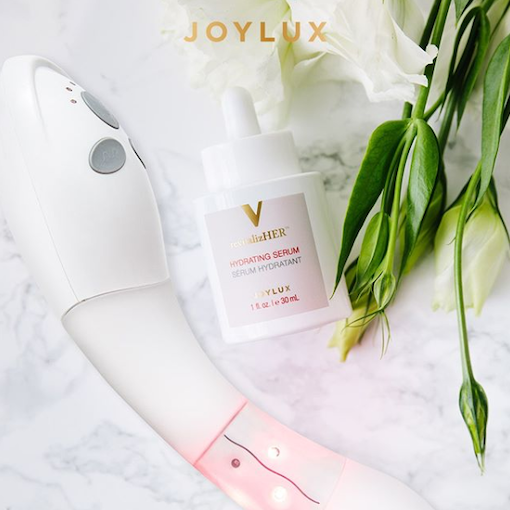 And while you're at it, get my organic blood flow supplement. There's no time like the present to get your mojo going!
In case you're wondering what's so special about FLOW, let me explain. I specifically designed this product to replenish Nitric Oxide in your body. Why Nitric Oxide? Because it relaxes and dilates your blood vessels so blood can circulate more easily, bringing oxygen and nutrients throughout your body, including your genitals. That's why men who are having difficulty getting a solid erection really benefit from FLOW. For women, the increased blood flow makes massaging your vulva even more beneficial AND it increases vaginal lubrication. This one supplement will firm up her clitoral erection and his hard-on! So order two bottles: one for her and one for him!