DIY Foreplay Unit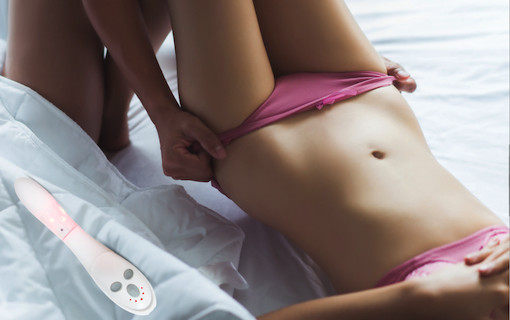 You start out having sex feeling like you already had sex. The VFit warms you up.
I've been recovering from coronavirus for the last six months. Suffice to say that my sex life took a hit!
Thank god for my VFit. I felt well enough to plan a lovemaking date with my man. So that morning, I used the VFit to get myself ready.
I popped two capsules of FLOW to increase my blood flow. I got out my trusty VFit and inserted it while reading the news on my phone in bed.
The warmth, vibration, and red-light therapy help bring blood flow deep into the vaginal canal. That way, when I make love, I feel more pleasure from intercourse. This intensifies my orgasms from penetration.
At almost 59, I have to be very careful with my delicate vaginal tissue. Trying to accommodate my guy's penis after not having sex for months could cause me to be quite sore.
The VFit helps tremendously as a pre-foreplay device.
FOREPLAY TOYS
Tim does a fantastic job always starting with a full sensual massage, and then an erotic genital massage using Expanded Orgasm techniques we learned from Expand Her Orgasm Tonight.
But all of this foreplay, even oral pleasuring, stimulates mostly the outside of a woman's vulva.
The VFit gets up the vaginal canal and stimulates the entire vaginal mucosa, G-Spot, perineal sponge, A-Spot, and cervical tissue.
You start out having sex feeling like you already had sex. The VFit warms you up.
I'm so glad JoyLux invented the VFit. It's a miraculous home vaginal rejuvenation device and a handy lovemaking prep device.
I champion the VFit so much that JoyLux asked me to host a Facebook LIVE on their page.
WATCH THE REPLAY HERE ⇐ YOUR SEXUAL PLEASURE SPOTS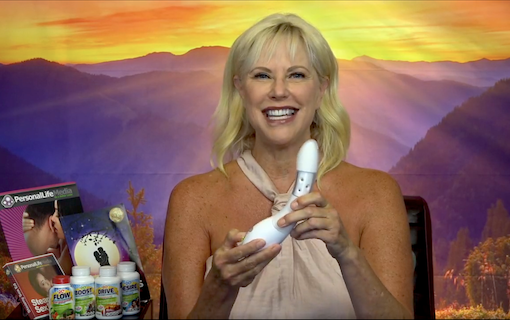 I explained the entire female genital system, with emphasis on where your erectile tissue is located.
Then I talked about all the benefits of the VFit, especially how it warms up my vagina for intercourse better than ANY other foreplay techniques.
And I answered questions from JoyLux customers about sex, intimacy, and vaginal care.