"…perfectly stimulates my g-spot and clitoris (and labia)…" (Mailbag)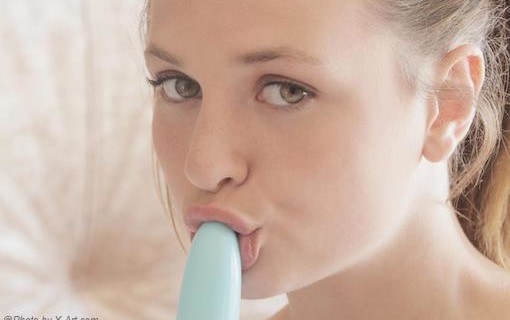 My man is so happy to see me enjoying him so much and loves that each time we make love, it is different and keeps improving. Learn more about this clit and g spot stimulator.
Sex toys are wonderful.
Yet, some people think they're just "toys" and don't offer much REAL pleasure. Others believe they are only for those without partners.
Well, think again.
Lovers with perfectly healthy sex lives are open to new and fun experiences. New positions, ideas, locations, and fantasies.
And of course, even new ways to give and receive pleasure, such as using high-quality, high-pleasure toys.
They're only "toys" by name. But they've given just as much (maybe even more) orgasms to men and women than actual flesh.
Check out this email I received from a reader who's having a blast with her sex toy despite already having a healthy sex life with her partner.
Her man is even thankful for sex toys.
Check out the email and my response below.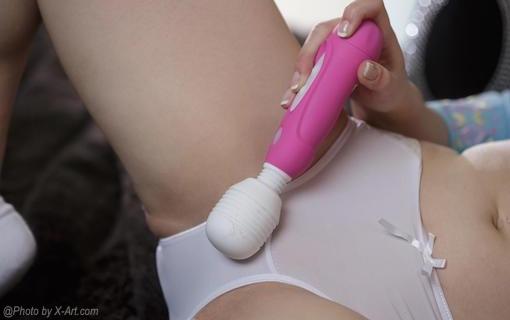 WHOLE LOTTA LOVIN'
"Hi, Gorgeous Susan Bratton (Famous Sex Advisor to Millions),
First, thank you SOOOO much for teaching us that using vibrators does not mean a person will become dependent on them and not enjoy actual sex. Oh, contraire! I loved your Fun Factory videos and can say that . OMG, I love that toy! That deep rumble and the different speeds and modes are heavenly.
I have been aware of my g-spot for years but would reach it by pressing on my lower abdomen during intercourse or teaching my man how to stimulate it with his fingers during cunnilingus.
But the "Lady Bi" precisely and perfectly stimulates my g-spot and clitoris (and labia) and brings me to the best, deepest, and most delicious orgasm I have ever experienced. Since pleasuring myself to new and exciting heights with Miss Bi, my body has learned the sensation, and for the first time, I experienced a full-on vaginal orgasm at the same time as having a clitoral orgasm. IT WAS WONDERFUL!!
I had to write and tell you about this because even though sex has always been great for me, this has opened up a whole new world (and adventure). YUMMY! It feels like coming from the inside out.
Women need to know that vaginal orgasm during intercourse is wildly possible (as I am sure most women do not believe it is possible.) Use the vibrators, whichever one (or all) you fancy, and find out what a gift our beautiful bodies are, and let the vibrators teach you.
My man is so happy to see me enjoying him so much and loves that each time we make love, it is different and keeps improving. Now I am ready to try some more different toys from Fun Factory. I am intrigued by you introducing me to the "A-spot,"… and now I must find it and experience that pleasure area. (My man is all in!) Thank you, beautiful Susan! For standing boldly and teaching us this fantastic art of loving! (and thank you, Fun Factory!)
With great pleasure, I share the news!
P.S. I promise this info is 100% voluntary, and I am NOT a fun factory representative! (but would be!)." — Maria from Texas (not her real name)
======================
CLIT AND G SPOT STIMULATOR
Dear Maria,
Thank you for taking the time to share your joy with me.
It makes my heart sing to know that you're achieving new heights of pleasure. And I love that your man is All-In!
The A-Spot is on the ceiling of your vagina, past your G-Spot near your cervix.
For stimulating your entire clitoral and g-area PLUS the anterior fornix (A-Spot), I recommend this Crescendo.
It's infinitely programmable.
It has a remote control for your man to drive you to the outer reaches of pleasure while you surrender to multiple simultaneous orgasms.
And it can be bent to your exact vaginal curves.
Plus, you can wrap it around his penis and turn it into a dual vibrating cock ring for intercourse so you can keep coming when he penetrates you.
This Crescendo is one of the favorite vibrators of my fans. I describe it as the best vibrator for masturbatory aficionados. Hehe.
⇐ One Of My FAVORITE Sex Toys Of All Time
I also want to give you my G-Spot Toys guide for FREE.
Inside, I talk about the best G-Spot toys I wholeheartedly (and orgasmically) recommend and love to use.
Yes, I do use them!
You'll also get to know which ones are good for certain sex positions, couples, self-pleasure, and certain unique kinds of pleasures.
When you get this toy guide, you will also receive a link to an EXPLICIT How-To Video to learn how to use them. These toys, when misused, can hurt a gal, so you must know what you are doing.
Download My G-Spot Toys Guide For FREE ⇐ A Clit and G Spot Stimulator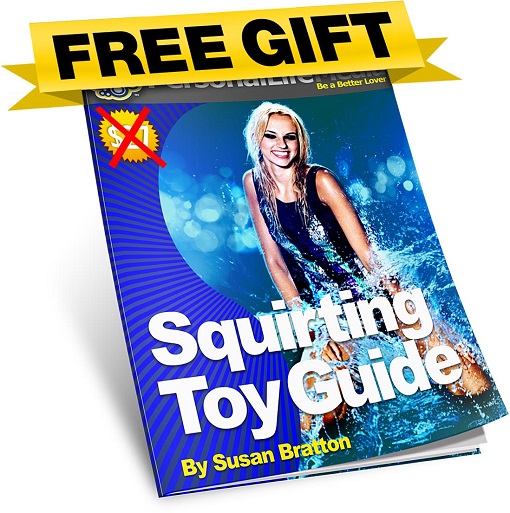 I also want to give you one of my FREE books, 7 Stimulating Sex Positions.
In this book, you'll discover how to incorporate sex toys into partner play and pleasure multiple erotic spots simultaneously.
You can use some of my favorite
toys for sex and solo pleasuring.
Click Here To Download 7 Stimulating Sex Positions ⇐ Pleasure Multiple Erotic Spots At The Same Time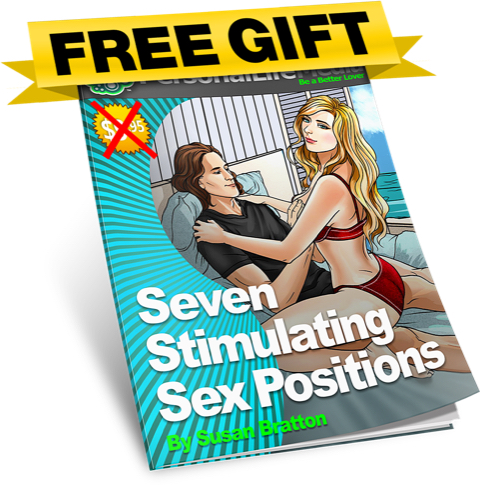 You just keep on exploring.
I love your zest!