Backdoor Tip #4: Open Up Dat Booty Good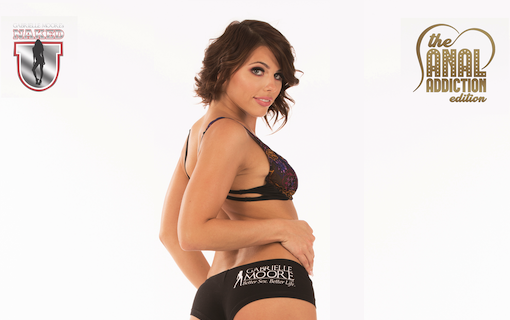 You have to make her feel comfortable enough to invite you to get deep into her in the front, or the back, or up top, with a toy or two tantalizing her other sensual parts. Read more for anal sex tips…
"Nothing says I love you like anal sex."
ANAL SEX TIPS
Have you been trying out the tips I gave you for anal play?
Here's another one.
Many times, it's easier to start your woman off with anal toys and butt plugs.
Toys are not as big and intimidating as your thick, hard penis. And with toys, she can stay in control of how shallow she wants it at first, how slow and consistent she wants a toy plunged into her, and how deep she's willing to go.
Think of it as anal sex training wheels.
And when she finally opens up to your stunning pole, you can use these toys for additional sensation and pleasure.
I know you've always fantasized about giving your woman multiple penetration pleasure.
She's thought about it too. Yet she's super shy and won't ask for it straight away.
You have to make her feel comfortable enough to invite you to get deep into her in the front, or the back, or up top, with a toy or two tantalizing her other sensual parts.
There is so much more you can do with anal sex.
Gabrielle Moore's ready and open to show you everything. She and her girls are baring it all for your eyes only.

PLEASE YOUR WOMAN
The girls have made it clear they're ready to strip, just for you… and you haven't come to class yet.
Is someone else taking up all your time?
Are you not interested in seeing her get naked?
Or will you come to her Sex Class now and let her show you all the delightful ways you can please your woman with these smoking hot, almost-forbidden "backdoor" secrets?
The girls are waiting for you.
Your woman is waiting for you.
Because, above all else, she wants you to be the best backdoor lover she has ever had.
She wants you to become the 'sex god' who can finally fulfill her darkest and hottest anal sex fantasies that haven't come true yet… until now.
Remember.
You're learning how to please your woman in brand new ways, and give your relationship a new form of pleasure…
With much hotter and more exciting intimacy.
After all, once you've given your woman the forbidden backdoor pleasures you will learn here…
Including the hottest penetration techniques, she's ever felt…
You'll become her biggest sex stud.
So, don't break her heart.

If you wait too long, the video program may no longer be available.
As you know, the majority still consider anal sex taboo.
It's still too naughty.
However, don't believe what you heard on TV or random sites online…
And ignore all the gossip you've heard about anal…
Because your woman wants anal SO bad… the thing is, she wants it to feel amazing. And she wants you to be the one to give it to her.