Backdoor tip #1: Make her say "YES!" to backdoor banging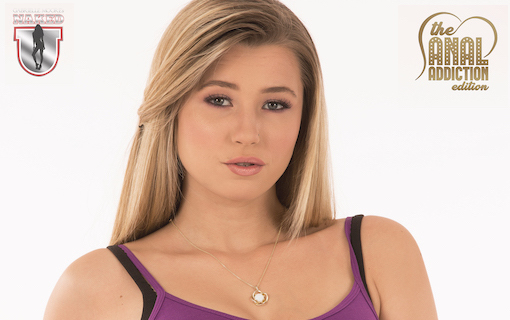 Backdoor sex done right can give us women an orgasm that's so mind-blowing, it's like we're erupting in a full-on "spiritual climax!"
He wants me on my knees and my ass up in the air…"
I've got something to ask you…
Has your woman expressed her interest in anal play yet? Or has she shown any signs of interest?
Has she sat on your lap a certain way that made you think about it? Or does she bend-over to do something and show you her pretty bum way longer than she needs to?
The reason I ask is…
Most of us girls want it "back there." And we want it bad.
But we only want it done to us in a certain way.
Here's my first anal sex tip.
Know the signs—because she may be asking for it.
And when you DO notice, don't just slap her butt. Some ladies like that, but most want to be handled and caressed with care.
The slapping can come later when she's hot and ready.
Compliment her body and mind. Tell her she's gorgeous and that you're so enamored by her. Offer a back massage or a foot massage. Then work your way up to massaging her thighs to her bouncy bum.
Now, this is just the tip. There's a lot more.
You'll exactly see what I'm talking about in this butt-spanking NEW video from Gabrielle Moore and her sexy stripping teachers.
MAKE HER SAY YES TO ANAL
See, backdoor sex done right can give us women an orgasm that's so mind-blowing, it's like we're erupting in a full-on "spiritual climax!"
But sadly, most guys are clueless about anal…
And even if they know how to treat a lady right, romance her, and make her smile…
They still lack something when it comes to anal sex… leaving us frustrated, or worse—sore.
No girl wants to have painful anal sex. Passionate and pleasurable, not painful.
BUTT…
A guy who can hit our "backdoor" just right, though…
THAT is something every horny woman lusts for but may never get…

BACKDOOR SEX
If you're open-minded enough…
This will be stunningly simple to learn.
Just follow along with the video, and you can become the sexiest piece of meat in the bedroom that your woman has ever seen!
Take a look and let me know your thoughts.
This is more controversial than anything Gabrielle Moore has done before, but that's probably why you'll love it even more.
I highly suggest you check it out alone before sharing it with your partner: