Isa Herrera VCore Lift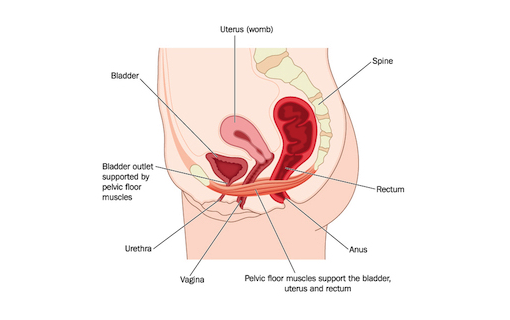 There's nothing more utterly heartbreaking than finding your Soulmate but realizing that despite the love you feel, the intimacy just sucks. Learn more about pelvic floor dysfunction treatment…
Suddenly you start doubting the connection… and yourself.
Perhaps you're just never in the mood… or you leak urine and feel super embarrassed… or your pelvic organ prolapse makes you uncomfortable, or your orgasms make you wonder, "did I even come?"
If this sounds even remotely like you, you MUST meet Pelvic Healing Expert Isa Herrera MSPT, CSCS.
Because according to Isa, there's a way you can regain your pelvic health, control, and freedom as if you were 20 years younger.
You just have to know what to do to achieve it.
Here's why you should trust Isa Herrera with your most intimate problems:
Her new V-Core Lift program has helped over 22,000+ women regain control of their pelvic health and bladder control.
She has overseen over 52,000 successful pelvic recoveries at her Manhattan health center
She's written five books on pelvic health, including the International Bestseller Female Pelvic Alchemy, and she's been featured in places like the Today Show, Live with Regis and Kelly, and MTV.

PELVIC FLOOR DYSFUNCTION TREATMENT

And that's why I'm 100% convinced she can move you from:

"Sorry, I'm staying at home" and feeling self-conscious…

…to saying yes to life, confidently swaying those hips, and attracting your Soulmate with your contagious and self-confident demeanor. Plus, you get to live life on your terms and do the things you love without fear or inhibitions.

Why?

Because Goddess-y, sexy self-confidence is what happens when you know what divine power lives within your pelvic floor muscles, aka "Lady Parts." Like other muscles in your body, your "Lady Part" muscles need to be strengthened and cared for the right way.

Sign up, and you'll discover…

→ How to unlock the secret code to more robust, happier lady parts, more freedom, and more pleasure

→ Three big myths about Kegels that prevent many women from healing…and what you should do instead to stop living what I call the "pantyliner lifestyle" for good and enjoy your feminine power more than you ever have before

→ Why "traditional" Kegels don't always work — and can even cause more damage — and how to choose the ones that are right for you

→ The simple tweaks you can make to your everyday routine to strengthen your pelvic floor…

→ Why women everywhere are falling prey to the "doctor roadshow" and how to avoid unnecessary interventions and surgery…

→ And much more!

I love and trust this woman.

I've been recommending her programs and books for years. I value and respect her knowledge, expertise, and track record with helping women beat pelvic pain.

And if you want to make your relationship the love of your life… or simply want to live without worry, you should!

This is Isa and I last December having lunch together in New York. She is really a remarkable woman.