Two More Sex Toys For You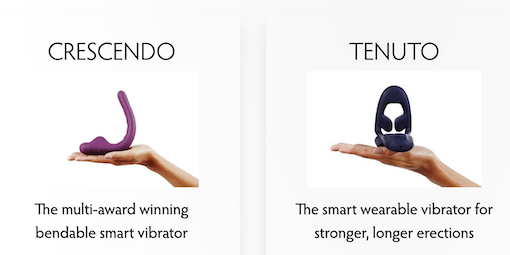 Black Friday Madness is here! Get more discounts on these fantastic sex toys. Limited time only.
Today, here are two sex toys to add to your holiday wishlist.
Remember how bendable Gumby was?
The Crescendo is flexible and conforms to your body — whether you're an innie or an outie.
It can wrap around your penis for self-pleasure or be used as a cock ring during intercourse to hit her clitoris and give him pleasure too.
This Crescendo delivers sensation wherever you want it. Run it from the clitoris to G-Spot… Program any vibe pattern and intensity right where you want it. The app comes pre-programmed with many "rides."
The Crescendo is for the dedicated masturbator, the vibrator connoisseur, the solo pleasurer, couples who want to play together, gadget nerds, creative types, and for people who want to experiment with millions of refined patterns.
This was a big breakthrough because of the phone app with all its playlists and configurable vibe patterns.
You can create playlists, almost like a movie where you can tell which motors to fire off in which ways.
You can use any shape, pulse, and intensity. If you need a Magic Wand to come, this may not be intense enough.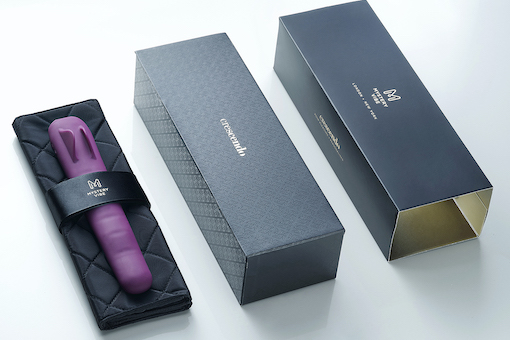 MYSTERYVIBE CRESCENDO
SEX TOY GIFTS
The second sex toy for today is the MysteryVibe Tenuto.
Tickle his P-Spot and her Clitoris simultaneously.
This double-duty wearable vibrator pleasures you both during lovemaking.
It's also great for men's solo pleasuring.
It has a cock ring and perineal vibrator for him and a clitoral vibrator for her.
The most versatile toy in your pleasure chest… and you get one now or enter to win it.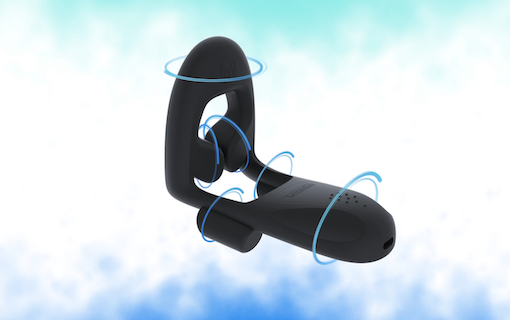 MYSTERYVIBE TENUTO
The Tenuto's unique design stretches around the penis and perineum to give you and your partner earth-shattering orgasms.
Tenuto's technology provides the user with a versatile device to wrap around, hold and vibrate precisely on their penis, scrotum, and perineum and fully control their sexual health and well-being.
It was designed around the male anatomy to fit most penis sizes, from flaccid to erect, with the right amount of tightness to hold the blood flow and the erection comfortably. Tenuto's seamless design allows the user to fully immerse themselves in their partner's pleasure without getting distracted by the tech.
The Tenuto, pretty much like the Crescendo, is for the dedicated masturbator.
For men to wear, and both lovers to enjoy orgasms…