Classy and Sassy Way To Lose Belly Fat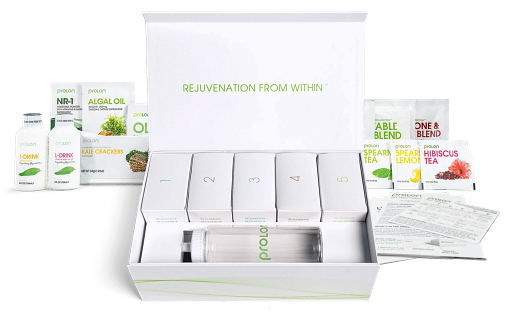 Some of my friends posted on social media about how they've been gaining weight during the quarantine. The dreaded COVID "19" pounds. Read on to learn how to lose belly fat.
Stress eating and home cooking can pack on the weight…
This pandemic will be here a little while longer, which means we have the opportunity to try a reset cleanse. My go-to is the ProLon fasting-mimicking diet.
This is why when I saw ProLon covered in my favorite "rich bitches" magazine Town and Country, I wasn't surprised. Rich, beautiful women do what works best, no matter what the cost. The good news is that ProLon is priced for us regular queens and kings too.
That doesn't mean we should let our weight and overall health get out of control.
Town and Country magazine says ProLon has become the "Go-To Cleanse of the Quarantine."
Tim and I have done ProLon fasts many times already. It works. And it's easier than most people think.
When you stop eating, your cells undergo autophagy (aw-toff-a-gee). It's like spring-cleaning for your cells—cellular rejuvenation. This is an anti-aging diet, and it specifically helps with belly fat.
If you've gained a fat tire around your middle during quarantine, consider the 5-Day Fasting-Mimicking Diet. It works particularly well on the white belly fat and is a done-for-you box of food.
⇐ Fasting-Mimicking Meals With The Benefits Of Long Fasts Without The Hassle And Hunger
LOSE BELLY FAT
The program makes the body think it's in a fasting state without requiring the participant to avoid food altogether.
Whenever we need to lose belly fat, we go on this ProLon food plan for five days.
We eat a premade box of food with specific portions, eaten at particular times so that our bodies can spring clean — but we aren't starving or miserable.
Just the opposite!
I've loved the freedom of NOT cooking. The ease of meal-prep. The extra time in my schedule. The fun of trying all the food in the box. The couple's project of doing this together.
All while knowing I'm losing toxic abdominal fat (five pounds in four days right off my midriff — Tim too!), gaining mental clarity, resetting my insulin levels, experiencing autophagy. This extended "fast" activates my stem cells to leave my bone marrow and clean up my body's wounded areas.
The 'Mimicking' part of the Fasting-Mimicking Diet is that the ProLon box's food sustains you while simulating a five-day fast.
You EAT, and it's like fasting.
⇐ Fasting-Mimicking Meals With The Benefits Of Long Fasts Without The Hassle And Hunger