Prime Your Prostate (Holiday Gift Guide 2020)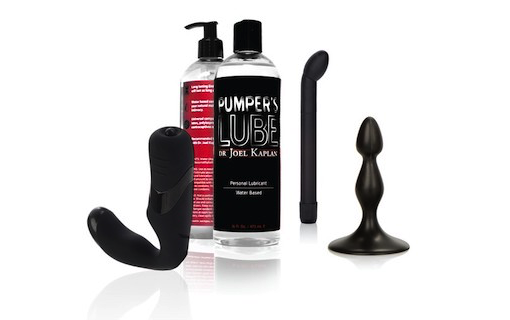 This is part 12 of my 2020 Holiday Gift Guide. My sexy goody recommendations! Get them for yourself and give them to your lover, family, and friends. Click here for my complete 2020 Holiday Gift Guide.
You've probably heard by now that the male prostate is one of the most sensitive and most pleasurable spots for men. If you're a woman, this is a wonderful gift idea for your guy. If you're a man, listen up.
The P-Spot is the male equivalent for the G-Spot.
Many men are already discovering the practice of massaging their prostate to avoid prostate cancer or lower their BPH and need to pee all night. While pleasure may be a part of it, there's also the health benefits.
I even did an interview with Dr. Rylie Avants for one of my BetterLover videos. She is a prostate massage expert. She's given thousands of men prostate massages over many, many years. She is the most expert prostate masseuse I've ever met.
We even talked about some of my favorite prostate massagers. And that's what I'm recommending to you today. The smart people over at Dr. Kaplan also created a special package just for you.

More Recommended Gifts
⇐ The Complete 2020 Holiday Gift Guide
BADASS PROSTATE POWER
This special package is perfect for beginners and even pros at caring for their prostate.
Included are a training anal exerciser, two prostate massagers, and special lubrication. And to see how and why men over 40 should start caring for and working on their prostate, check out the video interview I did with Dr. Rylie.
She explains why men can never really massage their prostate on their own. They need the assistance of a partner, or a prostate massage toy, or both.
She also lets you know how often men should be getting prostate massages and how long each session should last.
PLUS, she also talks about a technique that helps you learn to last longer during sex and have better, more pleasurable orgasms.
We also review several prostate enhancement tools, massagers, and toys, all of which can be found on Dr. Joel Kaplan's page.

More Recommended Gifts
⇐ The Complete 2020 Holiday Gift Guide