Year-End BLOWOUT Infrared Saunas (End Of Year Blowout)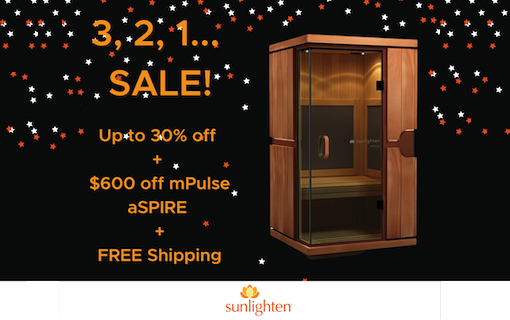 My good friends over at Sunlighten are having an end of year 3-2-1! BLOWOUT SALE.
If it's in stock, it's on deep discount. See what's left.
All saunas are on sale. But there is an additional $100 off and FREE shipping for my fans. In addition…DEEP discounts on the Aspire & Discover as they are IN STOCK. Additional $600 off Aspire & $800 off Discover. Sunlighten has never offered either of them at these prices and it is exclusive to my audience. Sale runs 12-26 through 12-31. Promo code is EOYSusan.
SUNLIGHTEN BLOWOUT SALE
Here are five key reasons why you'll want to consider getting a home sauna from Sunlighten and not from any other company:
Sunlighten provides the highest dose of infrared energy which has been proven 95-99% effective.
Has a patented 3-in-1 heater for true full-spectrum infrared (3 separate elements emit near, mid, and far-infrared at peak wavelengths)
You can personalize each session with 3-in-1 Wellness Programs — choose from detoxification, anti-aging, pain relief, cardio, weight loss, relaxation, and custom (LOVE this)
Also provides Acoustic Resonance Therapy (ART) — this combines vibration with sound for a deeper state of relaxation (also LOVE this)
You ENJOY it, not suffer through it — unlike some saunas, it provides a comfortable, gentle heat the entire session that leaves you feeling invigorated.
Sunlighten infrared saunas come highly recommended by health and wellness experts, such as Dr. Mark Hyman, Wendy Myers, Dave Asprey, Ben Greenfield, Ari Whitten, and Dr. Joel Kahn.
Yes! Tim and I already have our Sunlighten sauna installed. This was our gift to each other last Christmas. The gift of health!
Infrared saunas are rapidly growing in popularity for a good reason.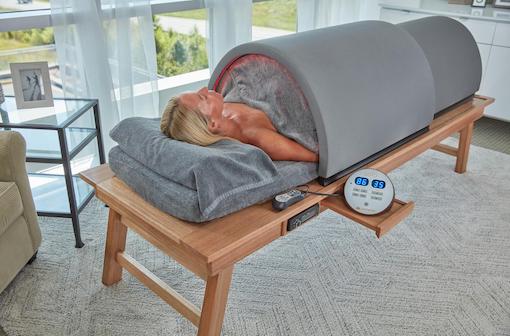 A near-infrared sauna is a safe and gentle way to improve overall sexual health and vitality.
The gentle infrared light emits heat and natural, positive radiation when your body's thermoreceptors detect them.
And THE best provider of infrared sauna technology is Sunlighten. They've been hand-building personalized infrared saunas for over 20 years.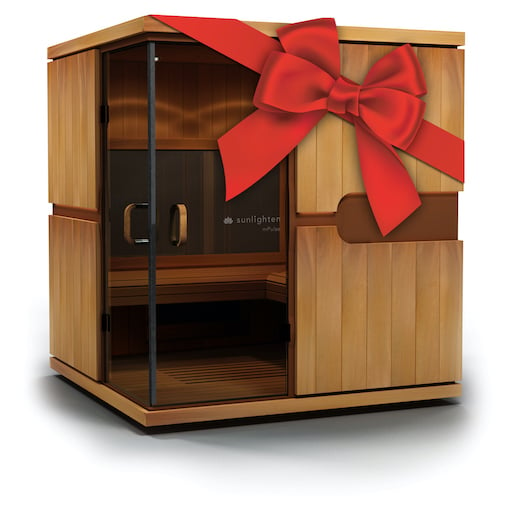 Your wellness reflects how your body produces hormones. Infrared saunas help balance hormones, giving you the "juice" to feel fabulous, have incredible energy, and a lust for life.
And of course, with better health and wellness, plus flourishing hormone production, your relationship and sex life can be lush and wonderful.
Infrared technology also has a parasympathetic effect, which means it helps the body handle stress better. It could even help with insomnia, depression, and autoimmune disorders.
My biohacker friends Ben Greenfield and Dave Asprey also chose Sunlighten saunas.
I seriously want you to consider buying yourself a home sauna. It can go indoors or outside.