Does the Phoenix Pro really work?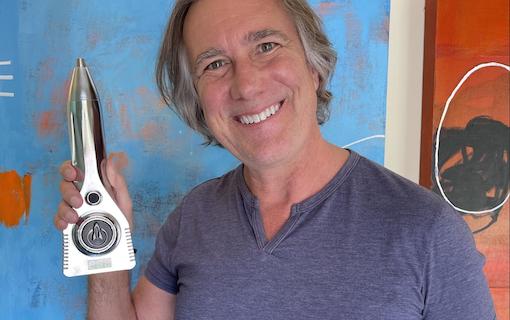 The doctors who've worked hard to develop this tool sure do believe so, but it's best to hear from actual users. Learn how to increase your sexual performance.
Just like this fan email I have for you today.
Apparently, he's been using the Phoenix Pro way before I myself have found out about it.
And now he's here to tell YOU about how awesome it has been for him.
Check out his email and my response below.
BRING BACK THE POWER
"Hi, Susan. I've been following you since 2018. I was thrilled to see you plugging the Phoenix Pro. It's the single best investment I've made for erectile quality. And I've tried just about all of them. Let me tell you a little about me. I've been trying to hang on to my sexual ability, both for myself and to please my wife. I'm now 62 but don't want to hang up my sex life like I've seen many friends do. I've been struggling on and off with ED for about 10-12 years — not so badly that Viagra, Levitra, and Cialis didn't work —in fact, they did and do. I don't like being dependent on them.
Like I said earlier, I've tried lots of pills, exercises, pumps, stretchers, clamps — some of which I learned about from your presentations — and in the process, learned the pursuit of erection quality also led to stamina and penis enlargement. They're really branches of the same tree. At first, my wife thought it was kind of weird, so I met some resistance. But I said you don't think it's weird that we work out at the gym. Why is it weird to workout my cock to strengthen it? Now she enjoys the benefits and actually encourages me but still prefers not to be around when I do my Phoenix Pro treatments.
Anyway, I read up on and bought a Phoenix Pro in September, and in just a few treatments, I knew this was really effective. I was actually a little afraid of the thing at first because it looked like a mini-jackhammer, and I was a little hesitant to let it beat on a pretty sensitive part of my anatomy. The good news is I'm now 13 treatments in — I did 6 in the first 2 weeks —and have erection quality like in my 30s.
Though I'm happy with it, I'm really interested in doing an online consultation with a doctor to discuss an individualized protocol. I'm also interested in how to track progress beyond gauging it by how I feel. I also wouldn't mind some direction or credit to a P-shot provider. I had a couple in 2018 and felt I might need a booster — especially in tandem with the Phoenix Pro. Unfortunately, I lost touch with my doctor. His company was bought out. He moved to Canada, and his former clinic no longer offers the service. If you could point me in the right direction with these, I'd appreciate it.
This is the first time I've felt like I needed to reach out to you personally, but I enjoy following you, although you don't hear from me. Thanks!" 一 Henry (not his real name)
======================
Hi Henry,
I'm so happy you wrote to me about your success with the Phoenix Pro. This is great feedback.
I have a couple of thoughts. First, where do you live? I may be able to put you in touch with a local doc who is now offering the PRO version so they will be familiar.
Secondly, you might want to go through HealthGains as they are the medical facility connected with GAINSWave, creating the PRO distribution network.
Or you can always find a P Shot provider at the directory here:
Of course, my all-time favorite P Shot doctor is Dr. Robyn Benson in New Mexico. That's who Tim and I go to. She is a maestro.
Let me know what you do.
Frequently Asked Questions for the PHOENIX PRO?
Q: Where are the clinical trials to attest to the proven scientific effects of this home device?
A: There are myriad studies on the efficacy of acoustic wave treatments for sexual performance and reverse ED. https://gainswave.com/clinical-research/
Q: You state it's "physician recommended." As you well know, that's not even remotely close to verifying it has earned the undisputed recommendation(s) from a respected, scientific group. And who is this physician or physicians who recommend it?
A: The physicians who recommend it are the GAINSWave treatment doctors who are now offering this at-home device. They are typically urologists but can be MDs of many disciplines. You can see the doctor network here: https://gainswave.com/directory/
Q: Who made the Phoenix Pro?
A: It is manufactured in China for a technology company that has owned a men's clinic for many years. They spent years perfecting the product.
Q: Who holds the patent on the Phoenix Pro?
A: They own the patent on it, and GAINSWave has a license to the Professional version sold through its doctor network.
Q: Are you a paid spokesperson for GAINSWave? And you will also receive reimbursement for your "Susan" recommendations for the purchase of this home device as well.
A: I am a spokesperson for GAINSWave because it is an effective treatment that works, but I do not receive reimbursement for the Phoenix Pro sales.
Q: Does the Phoenix Pro offer the same results as a series of treatments administered by a medical professional.
A: The Phoenix Pro does not offer the same results as a $20,000 medical unit that takes only 6 treatments on average. However, the Phoenix Pro gives 50 fewer strong treatments, so you can slowly and methodically do it yourself instead of going into a treatment center.
Q: Does GainsWave have a monetary stake in this device too?
A: Yes, GAINSWave makes a profit selling this device, just like they make revenue from certifying GAINSWave trained doctors. They are the leader in acoustic and shockwave therapies for erectile function.