What's the first thing that comes to mind when you think of the "man-on-top" position? Why, it's the classic Missionary Sex position, of course!
You see, most guys think of this standard position as it is – plain, old, vanilla-flavored sex.
Honestly? If you, too, feel that way, you're probably doing it wrong. Or heck, you're likely missing out on making it work "properly."
What's the deal on "being on top" anyway?
The truth is, despite its ease and popularity, the missionary position requires a great deal of physical strength and stamina.
And, if you don't know your way around it, this move can make it difficult to stimulate your woman's clit. At least, it won't be enough "sustained stimulation" to get her off.
The good news is, with just a few simple tweaks to your movements, you can easily switch to a position where your hands can easily access her clit (and even her g-spot at the same time).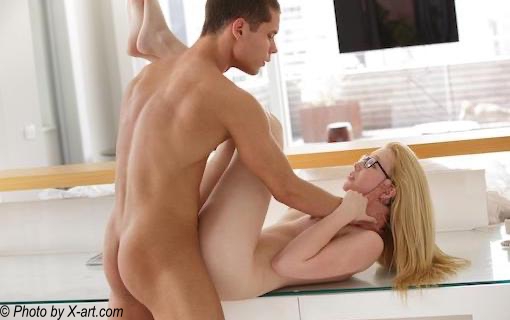 MISSIONARY SEX POSITION 
That means during every thrust, you can maintain complete contact with her vulva without losing touch and sensation.
Like a well-crafted Swiss watch, you'll see AND feel your bodies synchronizing in perfect rhythm.
And the result?
More mind-blowing orgasms – not just for you, but for her as well!
The "BIG 3" bedroom positions – How to make her touch the heavens no matter which position
How to prime her body for explosive pleasure and then pull the "trigger" to RELEASE it at your will
ONE simple move to transform an ordinary missionary into an "Adventure Land" of novelty and pleasure, unlike anything she's ever felt
Can't make her climax through penetration? Do THIS and watch her eyes roll back in her head (It works even better the second time you try it)
A simple twist to doggie-style to blow her mind with one life-altering orgasm after another
More of these PLUS the absolute truth about "squirting pleasure."
Including how to "read her body" and know which positions are most likely to make her EXPLODE with sheet-soaking pleasure…
So if you're looking for a serious advantage to transform yourself into a living, breathing, SEXUAL LEGEND for less money than you spend on a fast-food lunch…