Memorial Day SALE for the Phoenix Pro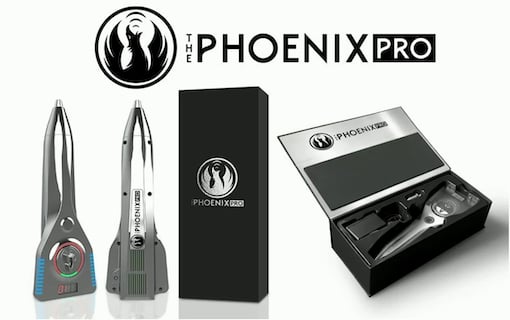 The smart folks who gave us the Phoenix Pro are having a Memorial Day SALE. If you've ever thought about getting it, now is the perfect time.
Check out an email from one of my readers on the Phoenix Pro.
"Hi, Susan,
Thank you so much for introducing me to the Phoenix Pro. I just used it for the first time today and it was amazing. It felt like I was getting a much-needed massage! I am excited to continue with this process and I already feel so much better.
I will try the pump tomorrow and I promise to be extremely careful. They gave me the one with the pressure gauge which is awesome! I saw in the video they sent me for operational use that we should not go over 5 PSI, but I am going to try to keep it at around 2 or 3 tomorrow.
This product is worth every penny! I can tell a difference in the way my penis feels after just one session. I am excited to track continued progress." — Mark (not his real name)
SOLID
It uses the same revolutionary technology as the beautiful and super-effective GAINSWave procedure.
The BIG advantage of the Phoenix Pro is that you can use it in the comfort of your home. No need to go out to a clinic. No need to visit the doctor each time.
The Phoenix Pro uses advanced soundwaves to break up the plaque within the penis's blood vessels while regenerating new blood vessels via angiogenesis.
This physician-recommended device is guaranteed to emit 1 million pulses of sound waves at therapeutic levels and provide a whopping 50 total treatments with no lockout time!
Benefits:
Maximizes Blood Flow
Improves Erectile Rigidity
Restores Sensitivity
Decreases Refractory Time
May Eliminate the Need for Pills
Promotes A Fuller, More Robust Appearance