Why The Phoenix Pro Is So Good For Your Penis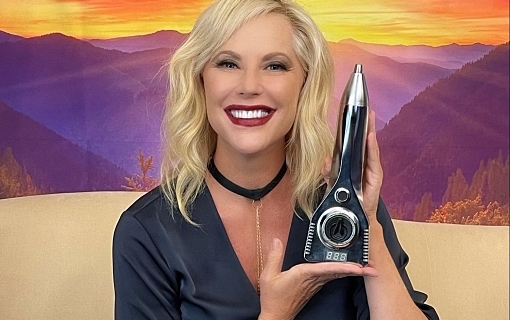 You've wanted to get GAINSWave treatments but didn't want to go to a doctor. Or you live where there are no treatment centers, or you are just the kind of do-it-yourself tool guy. NOW you can get the Phoenix Pro device. Read on to learn about Phoenix Pro facts.
Now, the Phoenix Pro isn't the first of its kind. It's an upgraded version of a preceding device called the Phoenix.
What makes it much better than the regular Phoenix? Why is it such an essential device for a sex-life-conscious man such as yourself? 
Fact #1: More Power!
The Phoenix Pro boasts 33% more power than the average model. The Pro model delivers 20K pulses while the regular model only emits 15K.
Also, the Phoenix Pro is guaranteed to emit 1-million pulses of soundwaves at therapeutic levels and is capable of providing a whopping 50 treatments with no lockout time!
Fact #2: The ONLY Physician Approved At-Home Device
The Phoenix Pro model is the only physician-approved at-home acoustic wave device in the market and can only be purchased through a medical practice because of its capabilities.
Because the device boasts impressive power, a physician will have to provide you with a specific protocol to ensure safety and maximum results.
Something I think is cool is the Accountability Journal that comes with the device. The journal comes with a SHIM Score Calculator, which allows you to track your progress every week.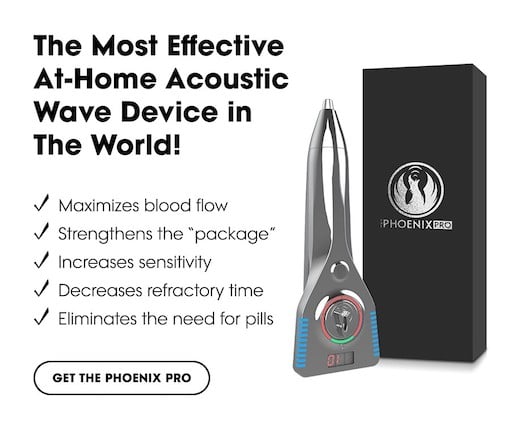 PHOENIX PRO FACTS 
Fact #3: No Lockout Time = More Frequent Usage
The ordinary Phoenix model comes with more limitations. It locks itself out after every single treatment, meaning you won't be able to use it until it unlocks itself, which takes 36 hours… For example, once you use it, you'll have to wait 36 hours before your next treatment.
With the Phoenix Pro, there is no lockout time. 
This means you can use it at your convenience and avoid any time constraints.  
Here's an image breaking down the differences: