Optimize Health and Longevity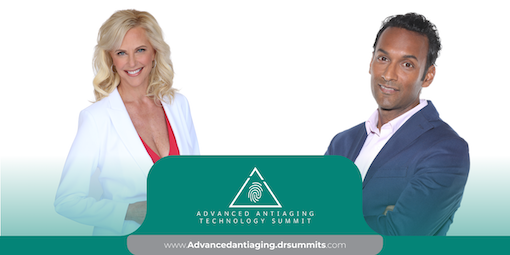 Attending the Advanced Anti-Aging Summit with Dr. Sanjeev Goel, MD was FREE.
However, when the party's over, FREE viewing closes down.
If you want to keep FULL, lifetime access to the content and all the health-nourishing, age-reversing information the experts shared…
You may want to purchase the FULL package.
This includes all the videos, audio, transcripts, and bonuses.
And the best thing is, if you get it today, you'll have a 66% discount!
POWER IN YOUR HANDS
We all talk about wanting to live long and prosper, yet do we know how?
As I talked about earlier, it's no longer just about a healthy diet and regular exercise routine. It's become so much more.
Yet, the payoff is a life well lived to the fullest, well into your 70s, 80s, and above.
The secret lifestyles and new technological breakthroughs are being uncovered as we speak. You'll not want to miss out on info like this at all.
Here are some of the benefits and pieces of cutting-edge longevity knowledge you're getting for FREE when you join the Advanced Anti-Aging Summit today.
How to lengthen your telomeres — the structure at the end of your chromosomes that determine their age
How to hack into your genetic code to turn your genes on or off
How our chronotypes affect sleep, weight gain, aging, and more
How to prevent memory loss and dementia with the latest science and technology to boost your brain
How to choose the best wearable and supplements to reach your specific health and fitness goals with minimal side effects
How to keep your eyes healthy as you age — even if they're not in perfect shape
How to look and feel younger with advancement in stem cells, peptides, and oxygen therapy
How to fight weight gain after 40