You're Invited To Watch My Special Interview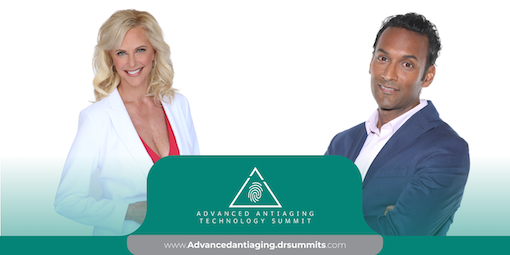 If you think about it…
Health and living longer go hand-in-hand.
Although so many people live healthy today, yet they lack many practices tied to biohacking and longevity.
It's no longer just about a healthy weight, decent physical ability, and cardio.
Now we have to look into our DNA, inflammation, glycans, microbiomes, memory, electrochemical signaling, and more.
Now, don't let these scientific terms push you away. Some of the most brilliant people who study longevity have come together to make your transition from a normal healthy lifestyle to biohacking as seamless as possible.
That event is going on as we speak, and it's called the Advanced Anti-Aging Technology Summit.
I want to invite you to my segment on this event that is going LIVE on the 19th of June.
My segment is titled, "Complete Sexual Anti-Aging Overview: Budget and Luxury Options For Ageless Sexual Pleasure and Connection​." I'll be going LIVE on the 6th day of the event.
I will discuss reversing sexual aging, luxury and budget solutions for men and women, the hidden pleasure molecule, libido, desire, and arousal secrets.
This is something you don't want to miss out on, especially if you've already been thinking about improving your health and wellness to prolong a joyful life.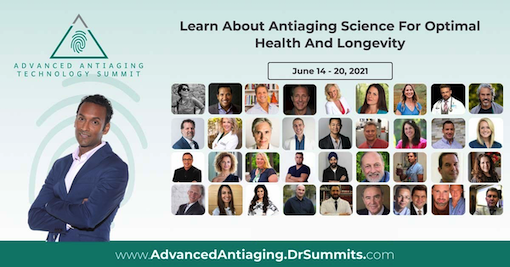 LIVE LONG AND PROSPER
We all talk about wanting to live long and prosper, yet do we know how?
As I talked about earlier, it's no longer just about a healthy diet and regular exercise routine. It's become so much more.
Yet, the payoff is a life well lived to the fullest, well into your 70s, 80s, and above.
The secret lifestyles and new technological breakthroughs are being uncovered as we speak. You'll not want to miss out on info like this at all.
Here are some of the benefits and pieces of cutting-edge longevity knowledge you're getting for FREE when you join the Advanced Anti-Aging Summit today.
How to lengthen your telomeres — the structure at the end of your chromosomes that determine their age
How to hack into your genetic code to turn your genes on or of
How our chronotypes affect sleep, weight gain, aging, and more
How to prevent memory loss and dementia with the latest science and technology to boost your brain.
How to choose the best wearable and supplements to reach your specific health and fitness goals with minimal side effects
How to keep your eyes healthy as you age — even if they're not in perfect shape right now
How to look and feel younger with advancement in stem cells, peptides, and oxygen therapy
How to fight weight gain after 40