Gabrielle Moore Promo ahead!
Are you still waiting for something to happen before you grab her videos?
Because if I were you, I'd make sure I have my copy of Naked U "Great Sex Over 40" so I can watch some of the hottest ladies strip down to their bums for me.
And while they're doing that, I won't forget that they're also going to teach me hot sex moves and techniques I can use immediately.
What's hotter than that? Aside from our very own Steamy Sex Ed® videos, this is the next best thing I'd recommend YOU get right now.
Not just for our sexy clothes-hating girlfriend, Gabrielle Moore.
Not just for her troupe of panty-dropping teachers.
But for the overall hotness, your life will undergo once you have these videos ready for you and your hard, throbbing attention.
NEW Copies Of Gabrielle Moore's "Great Sex Over 40" Have Arrived! ⇐ QUICK! Get Your Copy Now Before They're All Sold Out Again (Get 20% OFF with promo code "BETTERWHEN40."[/am4show]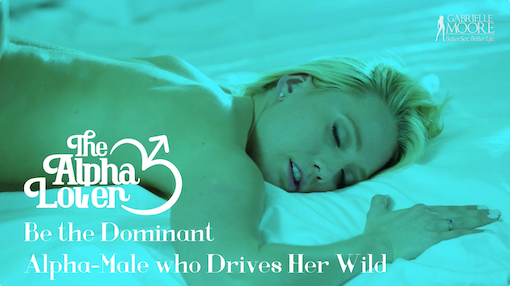 GABRIELLE MOORE PROMO
Here are the core programs in this super hot sex plan:
Stunning Rock Hard Erections
Completely Filling Your Woman Regardless of Penis Size
Being A Dominant Alpha Male in the Bedroom
Techniques For Long, Impressive Stamina
You've got to be crazy not to get Gabrielle Moore's Great Sex Over 40 sex plan in a heartbeat if you're a guy.
Just imagine it.
Hot, sexy ladies strip naked for you as they teach you the best sex techniques known to humankind.
And this time around, the ladies are as stunning and more gorgeous than ever.
There are zero reasons why you won't want to watch her fingering videos. Unless, of course, you're not into hot women who strip down their clothes and have amazing orgasms.

NEW Copies Of Gabrielle Moore's "Great Sex Over 40" Have Arrived! ⇐ QUICK! Get Your Copy Now Before They're All Sold Out Again (Get 20% OFF with promo code "BETTERWHEN40."[/am4show]