My Wife And I Are Rejuvenating Our Genitals Together [Mailbag]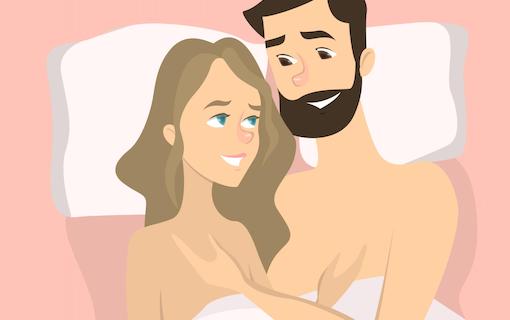 The WHOPPER works. Read on to learn more about sexy couple play.
Here's yet another email from a customer (he's also a naturopathic cancer doctor) who asks about the pump, some upgrades, and the Vfit for his wife.
Check out his email and my response below.
"Hi, Susan, 

I discovered your site last summer, and have enjoyed your series on the prostate. I am a Naturopathic cancer doctor, and I have learned a lot from you.  

The Penis Pump is excellent, and I have appreciated how well it works. However, I only bought the two smaller cylinders. All doctors are taught to be very skeptical about everything. I should have had more faith. You have convinced me to get the whopper and a prostate stimulator. I cannot find a place to purchase just the cylinder and the stimulator. All I see is good deals on buying everything as a package.  

I do have issues with prostate stimulators due to sexual abuse when I was a child. I enjoyed your toy haul video. You are an outstanding teacher and salesperson.  

On a sidebar note, my wife slowly sees the benefit of more fun in the sack. She is very dry, so I purchased the V-Fit. She has not touched it yet. Do you have any suggestions?  By the way, I am 67, and she is 66 years old.  Just kids at heart." — Gary (not his real name)
SEXY COUPLE PLAY
Dear Gary,
Thank you for your kind note. I'm glad you purchased The Whopper. I recommend no other pumps for many reasons, including the fact that you can buy larger cylinders as needed without replacing the hand or electric pump.
Just call the Kaplan Care team at (619) 294-7777, and they will help you with additional cylinders. Or you can email [email protected]
As far as prostate stimulators, they have a package here:
Your wife can control the EZ Reach while she's pleasuring you orally or vaginally. That's quite fun!
You can talk to AJ, and he will help you make your selections.
As far as getting your wife started on her Vfit, I suggest you get her avocado or sweet almond oil.
Get her Vfit out. Charge it up. Read the attached protocol. Help her figure out how to turn it on and then get the red light on. Put a towel under her. Coat it with oil. Rub a little oil on her vaginal vestibule. Prop her back with some bed pillows. And help her guide it in.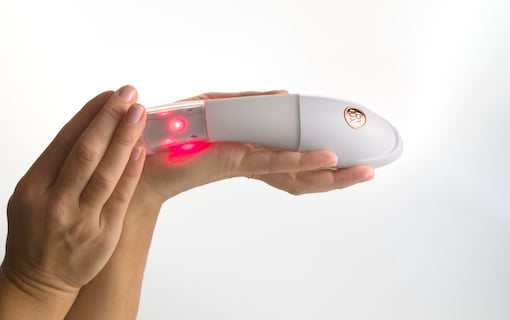 If she's anything like all my girlfriends and me, turning on the device is the hardest part.
Once she knows how to do it and realizes how good it feels, remind her every other day to do her Vfit.
I think she'll be hooked!
My husband uses his pump while I use my Vfit. We do it together like a sexy couple play project, which makes us feel good about our #selfcaredownthere.
What's nice is that when his penis is all veiny and pumped up, and the Vfit engorges my vaginal, we are much more likely to want to fool around.
Another thing you may want to try out to further help with your mancannon upgrades is the Phoenix Pro.
It uses the same revolutionary technology as the beautiful and super-effective GAINSWave procedure.
The BIG advantage of the Phoenix Pro is that you can use it in the comfort of your home. No need to go out to a clinic. No need to visit the doctor each time.
The Phoenix Pro uses advanced soundwaves to break up the plaque within the penis's blood vessels while regenerating new blood vessels via angiogenesis.
This physician-recommended device is guaranteed to emit 1 million pulses of sound waves at therapeutic levels and provide a whopping 50 total treatments with no lockout time!
Let me know how it goes with the pump, the prostate stimulator, the Phoenix Pro, and the Vfit.