Post-Prostate Surgery Problem (Mailbag)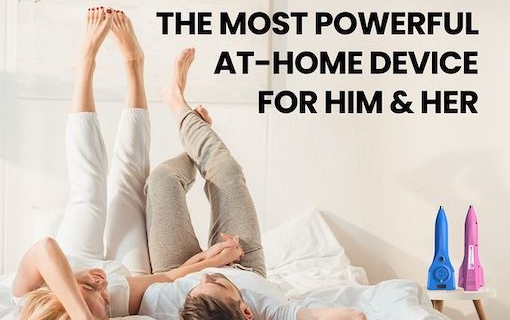 I recently received an email from one of my fans.
He's struggling with his situation from post-prostatectomy. 
For guys, this breaks their self-confidence and ruins how they see themselves.
However, it's not the end of the world. It's really not.
If you can relate with his situation, or how he feels about himself, know that there are still some options that help you bounce back even better.
Check out his email and my response below.
Check Out This Video Here ⇐ Getting Your Libido Back
Click Here To Watch My Video ⇐ P-Shot Protocol Video
Check Out This Article ⇐ How To Increase Penis Sensitivity 
Here's An Article You'll Love ⇐ Sex Options If Your Partner Has E.D. 
"Well, after battling prostate cancer for 3 1/2 years and putting off the surgery as long as I could, I finally had to succumb to the knife and have my prostate removed.
Ugh. I'm now 56, single, and now find myself battling the two dreaded side effects of a complete prostatectomy. The nerve sparing robotic surgery was a success and the doctors feel like all the cancer was removed…it had not metastasized.
However, bladder control is still an issue and my erection is completely gone. My surgery was 2 months ago. I'm trying to do as many kegel exercises as I can each day… however it seems I have plateaued with sudden spurts and unexpected surprises when I'm up walking or working. The doctors put me on one pill of Viagra twice a week and were instructed to self-stimulate after the pill in an attempt to increase blood flow and hopefully get an erection.
Nothing… no feeling of arousal… no erection… no sensation… nothing.
I'm wondering if you have any suggestions for me or men like me in my situation. I'm too young and want to enjoy intimacy again someday. Would you recommend a penis pump? If so…which one? I eat and live a healthy lifestyle…and am very fit. I know someday there may be a woman attracted to me but I feel as if I need to address these two issues before I can move forward. These issues even get into my head and I don't feel worthy any longer. Ugh… difficult to write this but I know if there's anyone that can help that it's you. Thanks Susan." — Randy
===================
Hi Randy,
"Ugh" is right. I'm so sorry. You are so young to have had to lose your prostate.
As you know, I'm a believer in regenerative sexual treatments.
Doctors are using the GAINSWave treatments to try to restore erectile function after prostatectomy.
Now there is the at home device called the Phoenix Pro. You can slowly and methodically self-administer the acoustic waves yourself over time. That's what I'd try if it were me.
You can just give yourself the Phoenix Pro treatments super consistently. I'd skip the pump for now. And instead of the Phoenix Pro, I want you to check out their new product, the PhoenixHIM.
Compared to the Phoenix Pro, the PhoenixHIM has been upgraded and recalibrated to give an unlimited amount of acoustic wave treatments. It also has a counterpart for women who want to self-administer and get DIY sexual regenerative treatment.
Check Out This Video Here ⇐ Getting Your Libido Back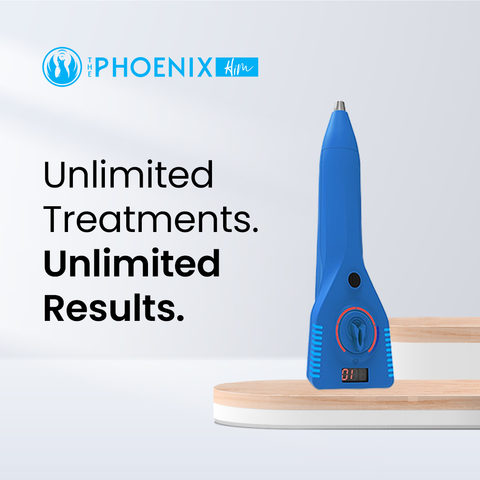 I'd also get a P Shot sooner than later. You could use all those healing and growth factors right around where the nerves get damaged. Go to a urologist who uses an ultrasound to stick the needle in. Don't just go to any old P Shot provider. I recommend Dr. Judson Brandeis in the SF Bay Area if you can get to him.
If you're seeing signs of life, and you have money, you might also want to try a round of stem cells. But I'd wait until you know you are really making progress before spending on stem cells. Caverstem harvests your own cells from your hip and injects it into your penis. They've had success with intractable ED cases.
I'd also take a low dose of viagra every night to try and stimulate night time erections along with two capsules of FLOW supplement each night to boost your nitric oxide production.
Click Here To Watch My Video ⇐ P-Shot Protocol Video
Up To 33% OFF On FLOW ⇐ 3 Bottles Every 3 Months Option (plus FREE Shipping for US-based orders over $50 or International Orders over $75)
Check Out All Our Supplements Here ⇐ Use Promo Code SUSAN to Save 10%
Test your testosterone levels too. If mine were under 700 I'd get a testosterone gel prescription and increase my T.
If you're experimental, you could also try the PT-141 peptide. It might give you erections on a different pathway. Totally worth a try.
You can get the Eros nasal spray from Wells Pharmacy if you don't like to give yourself shots.
Many women 50+ don't want penis penetration but still want romance and intimacy. However, I'd rather you spend the next couple years throwing these treatments at your problem and try to get function back instead of down-regulating to a woman who doesn't like to get f'cked. This is a back pocket option for when all else fails.
You can get a gf who wants you to go down on her all the time and use toys on her and manually stimulate her while you're recovering. You can use the Pulse Duo from Hot Octopuss to have her ride on you. And you can use a strap on in the interim to f'ck her. These are all fun things. Use what you have instead of wallowing in sadness.
Check Out This Article ⇐ How To Increase Penis Sensitivity
Here's An Article You'll Love ⇐ Sex Options If Your Partner Has E.D.
There are penis implants and they work. That is a downstream option too. But take heart. You have MANY good things to try first!
Let me know what you decide to do and how it's going. Remember, I'm not a doctor. I have a business degree and I'm smart and well connected to lots of regenerative doctors. But I only experiment on myself and my husband. This is not professional medical advice.
And please! Let go of the lack of worth and take action. You have tons of love and pleasure to give and you're not gonna die… yet. So use what you have and fix what you can.