Revolutionary Sexual Rejuvenation Device Just Got BETTER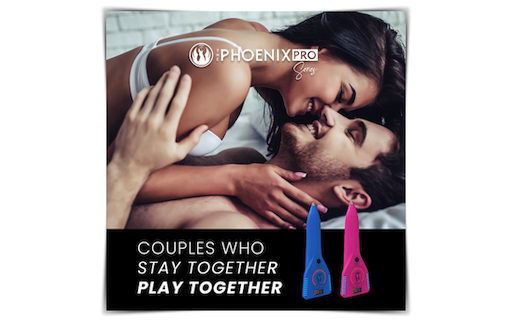 Science is amazing. Read on to learn more about this sexual rejuvenation device.
Some of the most brilliant people in the sexual health and vitality space have just outdone themselves.
What was once a scientific breakthrough for men is now available for women too.
That's right. I'm talking about the Phoenix Pro.
Just a few months ago, only guys were able to benefit from this DIY sexual rejuvenation device. Starting next month, women all over the world can get the same high-quality at-home Acoustic Wave Therapy.
Whether you already have the Phoenix Pro, or if you still don't have one, here's how you can get the ALL NEW Phoenix Him and Phoenix Her at jaw-dropping discounts.
PARTNERS
What's the difference between the Phoenix Pro and the Phoenix HIM + HER devices?
While the original Phoenix Pro works wonders, it could only provide limited acoustic wave treatments.
The NEW PhoenixHIM and PhoenixHER devices have been upgraded and recalibrated for Unlimited Treatments. 
They're able to deliver 20,000 pulses of therapeutic sound waves during treatment to travel through existing blood vessels, break up plaque, and cause microtrauma, which in turn triggers the growth and development of new, healthy blood vessels.
Amplified blood flow
Enhanced rigidity
Better sensitivity and pleasure
Reduces penis refractory time
The PhoenixHER Benefits:
Amplifies orgasms
Enhances and restores lubrication capability
Boosts sensitivity and arousal
Reduces stress and urinary incontinence
Check out their respective websites for video demonstrations and more reports for more information on these fantastic devices.