What's the deal with the PhoenixHER? Read on to learn more about wave therapy.
If you're a woman who wants more sensitivity, whether clitoral or intervaginal…
Or you feel your lady parts are shriveling up, not getting good blood flow, or they no longer feel or work the way they once did…
Maybe even if you feel you've lost that sensitivity and lubrication after giving birth, or when you're perimenopausal, menopausal, or even post-surgery…
One of the best things you can get is Acoustic Wave Therapy.
And because of how fast and fantastic science has been in recent years, what used to be only available in doctors' clinics is now known as a DIY, at-home vaginal rejuvenation device.
Some brilliant people have calibrated the breakthrough Phoenix PRO devices to give women the same Acoustic Wave Therapy with unlimited treatments.
Check out the websites listed below for more info.
WAVE THERAPY
You can pre-order the ALL-NEW PhoenixHIM and PhoenixHER devices at jaw-dropping discounts using the promo codes listed.
I've secured a partnership with the makers of the Phoenix devices so I can bring them to my fans and followers before they become available in the open market.
So not only do you get first dibs at these excellent breakthrough devices…
You also get them at some of the highest discounts I've ever seen for DIY sexual health breakthroughs I've ever seen.
If you're even the slightest bit interested, you're going to want to check out their website right now.
And you're not going to want to miss out on these wallet-saving, sexual health nourishing options.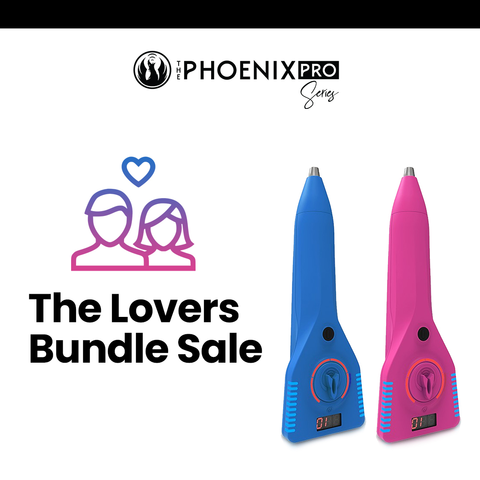 The company offers a 60-day guarantee on the PhoenixHIM/HER. Should your device malfunction on its own with no physical damage made, they will provide you with a replacement device at no additional cost in exchange for the malfunctioning device. Due to the nature of this device, they do not offer refunds once it has been shipped from our facility. They also offer an Extended Warranty that can be added to your cart by clicking here. The warranty covers the device for 1 year.
The PhoenixHIM Benefits: 
Amplified blood flow
Enhanced rigidity
Better sensitivity and pleasure
Reduces penis refractory time
The PhoenixHER Benefits:
Amplifies orgasms
Enhances and restores lubrication capability
Boosts sensitivity and arousal
Reduces stress and urinary incontinence
Check out their respective websites for video demonstrations and more reports for more information on these fantastic devices.