Weird Penis Pump side effect?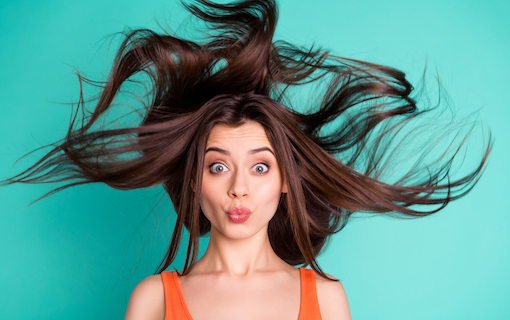 Getting weird side effects with the Whopper? What are the side effects of a penis pump?
A fan who recently purchased the Whopper reached out asking about a "weird" side effect he experienced after using the pump for some time.
The human body is unique for each person. One man's body may react to the pump differently than another.
While it's of utmost importance to follow the instructions to a tee, it's also good to make adjustments accordingly.
Check out his email and my response below.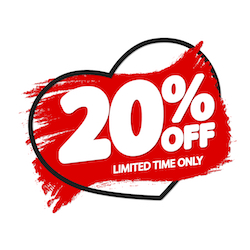 It's the 30th anniversary of the Dr. Joel Kaplan company. And they have a BIG 20% off HOLIDAY SALE right now.
PAYPAL CREDIT: Zero-Interest if paid in full in 6 months. Get your Whopper + Head Enlarger for just over $30 this month.
Click Here To Download My Pump Guide ⇐ The Truth About Penis Pumping And Why Every Man Should Pump His ManCannon
WHAT ARE THE SIDE EFFECTS OF A PENIS PUMP
"Hi, Susan.
I REALLY enjoy your content. I've been using the Dr. Kaplan pumping system along with your e-guide, but I'm a little concerned about the effects after pumping.
Once I'm flaccid again, there is a pronounced donut-shaped fluid sack or swelling that appears around the circumference of the shaft just below the glans. It doesn't completely encircle the shaft, but it always appears in the exact location below the glans. There is no pain or discomfort, and the swelling typically goes away by the next day. It leaves me feeling somewhat concerned, though. Should I be?
I'm 67 years old, in excellent health, and pumping for enlargement. Pumping frequency varies from every other day to twice a week, and now and then only once a week. I've been pumping for four months, so I initially pump both the 3″ and 2 1/4″ cylinders up to 5psia and finish the last few minutes of each session a little higher. Still, as detailed above, I don't determine what the actual vacuum pressure might be at any given time during a session except at the beginning.
I stopped pumping about three weeks ago because my swelling appears to increase with time gradually. Again, there is no pain or discomfort of any kind, and the swelling does subside within about 12 hours after the session ends, but up until then, I must say that it does look a little scary and leaves me feeling a bit concerned. Thank you for your response." — Brian (not his real name)
=======================
Hi Brian,
Thank you for your detailed email.
First of all, it sounds like you are doing everything correctly! You are careful with the pressure, and you pay close attention to the safety gauge.
Regarding the mysterious pressure decrease:
When you increase the pressure in the tube, it pulls blood into your penis, expanding your erection.
When your penis gets larger, the air displacement makes the vacuum pressure drop.
Also, the vacuum pressure may be VERY CLOSE to, but not ZERO. There may be 0.25inHG of vacuum pressure inside the cylinder, so the reading may appear to be zero.
You are correct. When your erection expands in the cylinder and the pressure drops, you should increase the pressure so new blood flow can enter your erection (as long as there is no pain or discomfort).
Regarding the swelling:
Swelling can appear after pumping if the pressure is too high or increased too quickly. Some men experience swelling if they are pumping for too long.
Since you are very careful not to experience any pain or discomfort when you pump, I suggest shortening the duration of your pump sessions and taking more breaks. (Pump for a few minutes, remove the pump, massage your penis with lube, then pump for a few minutes again.)
Let me know how it goes.
Click Here To Download My Pump Guide ⇐ The Truth About Penis Pumping And Why Every Man Should Pump His ManCannon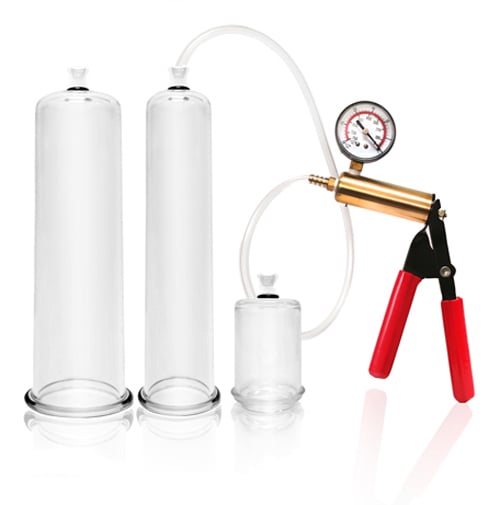 Remember, the Whopper is the only penis pump I recommend. It is the only one that delivers premium quality, safety, and results, giving guys all over the world increased penile length and girth.
The fact that my husband uses it shows how much we trust the Whopper out of all the options in the market.
I want to remind you that you can get the Whopper using Paypal Credit.
Zero-Interest if paid in full in 6 months. That means you can order your very own Whopper + Head Enlarger for just over $30 for this month.
Click Here To Download My Pump Guide ⇐ The Truth About Penis Pumping And Why Every Man Should Pump His ManCannon