Phoenix Penis Device "Blow Out Sale"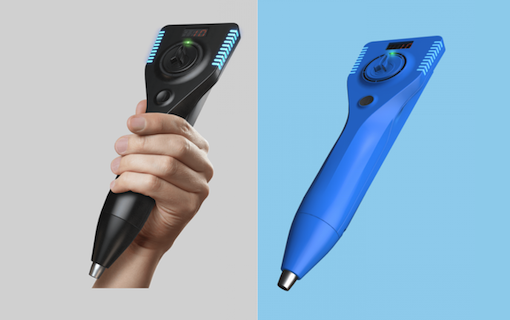 At home shockwave device for penile rejuvenation clearance.
Only 70 units left as I write this.
The manufacturers of the Phoenix At Home Penis Rejuvenation device are clearing out the last 70 units of the Phoenix HIM. There have been three iterations of this acoustic wave technology you can administer at home. The Phoenix Pro came first. Then they made the Phoenix HIM to sell through their doctor's network. Then they made a less expensive device that was slightly less powerful called the Phoenix Black.
Right now there are the last 70 units in the world of the discontinued Phoenix HIM in stock. Once purchased, they'll be gone forever and nobody will be able to purchase this model again.
The HIM gives 20,000 pulses per treatment. It has unlimited treatments. You can use it once every 3 days. With my $400 discount (Promo Code SUSAN), your cost is $2,095.00. It comes with Affirm Nitric Oxide but the Blue Light Penis Pumps are sold out. It no longer comes with the pump bundled in.
The new Phoenix Black is the latest version. It offers 15,000 pulses per session. It has unlimited treatments. You can use it once every 3 days. With my $400 discount (Promo Code SUSAN), your cost is $697.
The only difference between the HIM and Black is 5,000 pulses per treatment. For some guys, they want the MAX pulses and don't care how much it costs. They are in a hurry and want the fastest results. Other guys are happy for it to take a little longer and do more treatments to get the same results with the Phoenix Black.
I just want you to know that you have options but only while the supplies still last. So if you are the guy who always buys the deluxe tools, you may want to grab a Phoenix Him before they are sold out forever.
IMPROVE YOUR PENIS ERECTIONS
Reply to this email if you have any questions after reviewing the information. I stand firmly behind the Phoenix at-home acoustic wave device to knock off penile artery plaque, stimulate new tissue growth, improve sensation, increase erection performance and reverse the atrophy of aging.
If you don't want to do this at home yourself, you can go get GAINSWave treatments from an authorized GAINSWave provider. They have the really powerful machines and will give you a six treatment initial package. Use promo code BETTER to get a 7th treatment free from me, Susan Bratton.
OK, grab one and start improving your erections today.
I love you and appreciate you being part of my world and trusting me when I tell you these tools work.