Come With Me This Weekend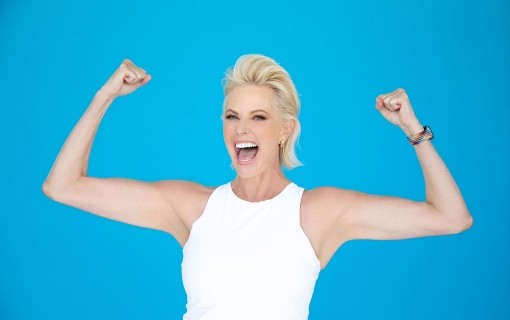 I'm so excited to let you know that I will be a keynote speaker at the Paleo(fx) 2022 Event in Austin, Texas, from April 29th to May 1, 2022. Get Your Ticket Now!
How would you make the Paleo f(x) 2022 Primal Uprising event even better?
By bringing a friend or lover, of course!
Get one ticket FREE when you use the EXPO22 promo code on checkout. This is the BOGO (Buy One Get One) promo and is only available for the EXPO PASS tickets. The EXPO PASS is perfect if you just want to check out the event and see what's happening with full access to the EXPO floor.
If you want to get full access to the EXPO and see all the top speakers and keynotes, you will want to get the Premier Badge. Use the promo code BOGO22 after signing up for two tickets to get the second one at 50% OFF.
Remember, the expo is happening this week on the 29th. If you're interested in meeting me and the other amazing people coming, make the decision fast.
Paleo(fx) is the world's premier annual wellness event, covering nutrition, health hacking, fitness, sustainability, holistic medicine, entrepreneurship, etc.
Yours truly, your trusted Intimacy Wellness Expert and Trusted Hot Sex Advisor, will be speaking THREE times during the event. I'll be speaking at these times and on these topics.
Your Personalized Sex Life Plan
Friday, April 29th, 3:45 CST
Solid Relationships, Great Sex, and YOU Panel
Friday, April 29th, 4:25 pm CST
In The New Economy, Everyone Is An Entrepreneur Panel
Sunday, May 1st, 10 am CST
Get to experience all these and more:
Inspiring Keynotes from the world's leading experts and practitioners on health, wellness, and longevity
Dive even deeper into the best-kept secrets regarding Paleo, Keto, ancestral health, and functional medicine
Discover more methods and techniques for health optimization for your body, brain, emotions, and more.
Try out the NEW Health Hacker lab, where you can optimize gadgets and tools in front of you
Sample and savor new healthy foods and beverages
Climb the rock wall, observe fitness demos, and more in the outdoor experience
Meet new friends and forge deeper bonds
Find and connect with socially-conscious entrepreneurs and potential business partners
And of course, to hang out with me!