NEW! Penis Lengthening Device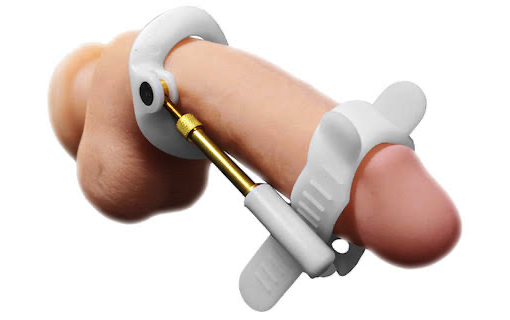 As you know, I'm a proponent of penis enlargement. I've helped nearly 5,000 men increase the length and girth of their penis with
It's a traction device you wear for as little as a half-hour a couple of times a week to increase the length of your penis slowly. Because though The Whopper is the ONLY pump system on the market made to improve not just girth but also length… Some men want even more size.
DEEP is a Penile Traction Therapy (PTT) device that uses mechanotransduction, or gradual expansion of tissue by traction, to form new collagen tissue by cellular proliferation.
DEEP: THE PENIS EXTENDER
Penile Traction Therapy applies slight mechanical overstretching, stimulating the cells to go through mitosis (or cell division) in the penile region to form new cells identical to the original cells. Furthermore, when the smooth muscle tissue of the penis (corpus cavernosum) is placed under mechanical stress, myogenic stem cell activation occurs, which leads to the repair of damaged tissue and an increase in cell size.
You can use it in conjunction with The Whopper.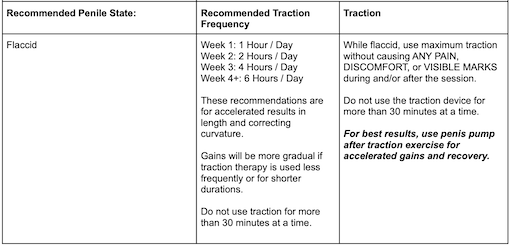 PROVEN RESULTS
Over the past ten years, the National Institutes of Health library has accumulated evidence about PTT and its positive effect on penis length and curvature. Universities, clinics, and researchers worldwide have published successful studies on treating Peyronie's disease and lengthening the penis in flaccid and erect states. Several studies have concentrated on the outcomes of PTT on increasing penile length. The procedures in studying PTT on length from using a traction device range from 30 minutes a day to 9 hours a day, from diverse periods of 3 months to as long as six months. Even with protocols with lesser daily traction requirements and shorter durations, the effects are extraordinary. Results range from increasing penile length from 1.6 cm (.6 inches) to 7.62 cm (3 inches).
Most urologists use traction devices for straightening out curvatures from Peyronie's and other injuries. But most guys are not relying on their urologists for penis enlargement advice. DEEP is medical quality without the medical price.
This device, unlike other consumer brands available, is designed for COMFORT. If you have to wear this under your pants, it must be comfortable.
It makes your penis longer, both flaccid and hard to be a shower or a grower, and you'll be longer.
You can use this solo, but your results will be better when you stack them.
This is next-generation technology, far superior to anything on the market. It's easy to use. And no matter how big a guy's dick is, he always wants it better.
Now there's a way.