NEW Wild and Rockin Prostate Toy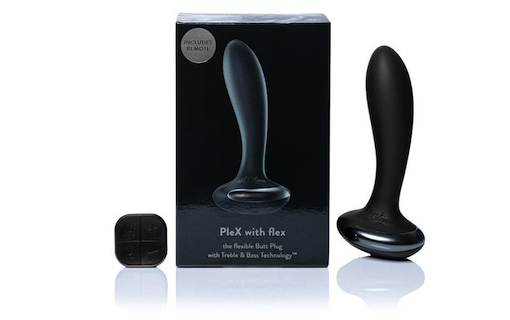 Who would have thought sex toys would now have Treble and Bass?
But I'm not talking about audible sound and music… but pure, unadulterated vibration.
The PleX with flex contains double motors to give you and your prostate double the pleasure. It puts you in control of endless combinations of intense Treble and rumbly Bass vibrations.
BRING ON THE INTENSE RUMBLE
Whether you're looking for prostate stimulation or just great anal play, PleX with flex is your toy.
Unlike conventional butt plugs, Plex with flex features a flexible bass that moves with your body, allowing you to ride with the pleasure vibes up to a 90-degree angle. This also makes it super comfortable to wear and is perfect for those who want to move with the sensations.
It also comes with 5 vibration patterns and the ability to customize the Treble and Bass motors according to how you want. Why be limited? Live and experience pleasure free without any constraints.