Sex Toys For Pain Relief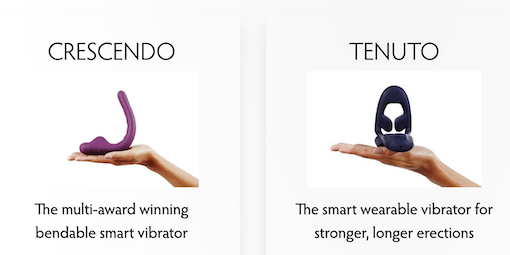 Our friends over at MysteryVibe continue to break boundaries in their field.
A study was done on how effective MysteryVibe's devices were at helping women with pain during sex, specifically Genito-Pelvic Pain & Penetration Disorder. You can read more about the study here.
Genito-pelvic pain/penetration disorder (GPPPD) is known to cause painful sex and difficulty with vaginal penetration. If left untreated, GPPPD can cause a cascade of negative consequences like emotional distress, depression, feelings of inadequacy, and sexual frustration and may trigger problems with other domains of sexual functioning.
1 in 10 women suffer from genito-pelvic pain, and treatment options are as limited as access to treatment. As it stands, most women diagnosed with GPPPD do not receive appropriate treatment.
That's why MysteryVibe took it upon themselves to invest over seven years in research and development to create options for women experiencing pain during sex.
The device included in the study is the MysteryVibe Crescendo.
Crescendo is an FDA II medical device designed to assist women suffering from pain related to sexual health issues, GPPPD being one of them.
The idea behind it is that vibrations are proven to help increase blood flow, resulting in pain relief.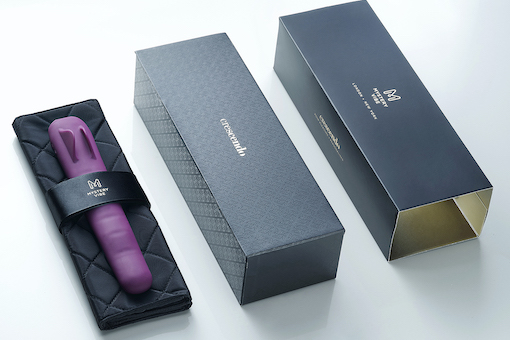 CRESCENDO
The findings showed that using Crescendo resulted in an unprecedented improvement score in the domain of FSFI questionnaire Sexual Pain (mean pre = 0.40 (SD) = 0.61, mean post = 2.32 (SD) = 2.35, Wilcoxon test pre vs post p-value = 0.02) – a 480% (five times) improvement.
To simplify it, MysteryVibe's Crescendo improves Genito-Pelvic Pain & Penetration Disorder by 480%.
The research concluded that Crescendo's Therapy System was a highly effective treatment option for women with GPPPD with no adverse effects related to the treatment.
Aside from helping ease pain during sex, The Crescendo is also designed for lovers who want to play together, gadget nerds, creative types, and people who want to experiment with millions of refined patterns.
This was a big breakthrough because of the phone app with playlists and configurable vibe patterns.
You can create playlists, almost like a movie where you can tell which motors to fire off in which ways.
You can use any shape, pulse, and intensity. This may not be intense enough if you need a Magic Wand to come.
Another device we talk about when we mention MysteryVibe is the Tenuto. This, too, helps deliver healthy vibrations to a person's body parts.
Tenuto's unique design stretches around the penis and perineum to give you and your partner specific vibration levels.
Tenuto's technology provides the user with a versatile device to wrap around, hold and vibrate precisely on their penis, scrotum, and perineum and fully control their sexual health and well-being.
It was designed around the male anatomy to fit most penis sizes, from flaccid to erect, with the right tightness to hold the blood flow and the erection comfortably. Tenuto's seamless design lets users fully immerse themselves in their partner's pleasure without getting distracted by the tech.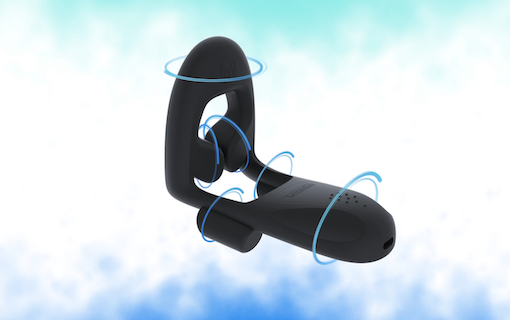 These two devices are MysteryVibe's best-selling options for those who want to experience and achieve the health benefits of having accurate levels of vibrations administered to their body parts.
And as I've heard from so many of my fans and followers, they love and enjoy using them solo or with a lover.
Try them yourself.