Infrared light therapy has been growing in popularity, and you may have heard the buzz about it. The health benefits that come from infrared therapy are extensive! We are significant believers in it and have experienced them firsthand.
Infrared light therapy is a new-ish breakthrough.
And despite it already taking the health and wellness world by storm, some technical details can confuse the general public.
The different wavelengths, different temperature levels, and even the light source bring different effects and benefits.
Here's an email from a reader asking about infrared therapy temperature levels. Check out his email and my response below.
⇐ Medical-Grade, Clinically-Backed, and Proven 99% Effective Sauna Technology (Get up to $600 $700 OFF on purchased saunas. Mention the promo code "SUSAN" when you order. They have units IN STOCK that can arrive in 2-3 weeks. Get yours in anticipation of the HOLIDAYS)
HOT AND HEAVY HEALING
"Hi, Susan,
In a recent interview, Dr. Mercola and Tony Robbins said that the infrared sauna temperature needs to be 150-160 to do any good for detox. What do your sources say?
I have one (Healthmate 3-person sauna), but it takes over an hour to get to 150." — Bill (not his real name)
=========================
Bill,
There are two kinds of saunas. Ones that just heat up with temperature, so they need to heat to 150-160 degrees to cause detoxification effects. (When Joe Mercola and Tony Robbins made that comment, they talked about heat-based saunas.)
Then there are infrared saunas, like the Sunlighten saunas that I recommend.
Infrared is unique in that it heats from the inside out.
The Sunlighten core temperature study proves that they get the necessary rise in body temperature to start the cascade of benefits, including detox when the infrared raises your core temperature by 3 degrees.
This page on Sunlighten's website is a great place to learn more.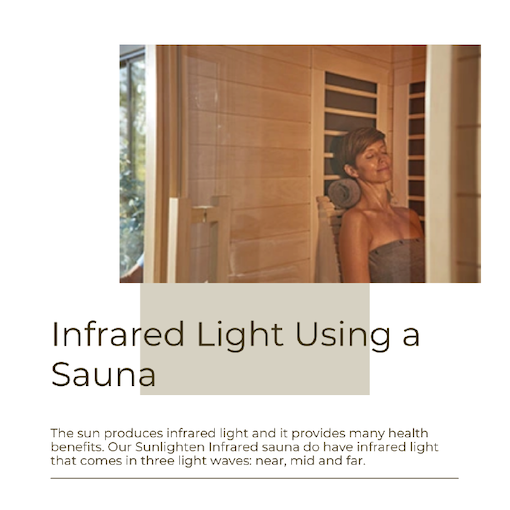 The infrared saunas are preferable because you don't need to be in as hot a temperature environment when you raise the core temp through infrared. The temperature at which I set my Sunlighten sauna is 148. It's comfortable, and I sweat from the inside out.
Side note, if you want a HOT sauna, check out Sunlighten's Amplify as it heats up to 165.
Here's my link, and we always have excellent specials every month with Sunlighten. Let them know I sent you if you decide to get a new sauna. I have the eMpulse and LOVE it.
⇐ Medical-Grade, Clinically-Backed, and Proven 99% Effective Sauna Technology (Get up to $600 $700 OFF on purchased saunas. Mention the promo code "SUSAN" when you order. They have units IN STOCK that can arrive in 2-3 weeks. Get yours in anticipation of the HOLIDAYS)