Some weeks ago, I introduced you to the concept of senolytics.
This is the new science of using supplements to remove broken and beleaguered cells from your body. This makes room for new energetic cells to replace them. You have these "zombie" cells that are just the walking dead — taking up space in a fixed environment of cellular material.
It turns out that extracts from things as common as strawberries signal your cells to do some spring cleaning.
But you don't want to clean constantly. Your body does this cellular rejuvenation in cycles. You want to pulse the cleaning.
Think about it like building (MTOR) vs. dismantling (senolytics).
⇐ Dive Into Senolytics For Natural Whole Body Rejuvenation (50% OFF On Qualia Senolytics — PLUS Get Another 15% OFF With Promo Code "SUSAN" On Checkout)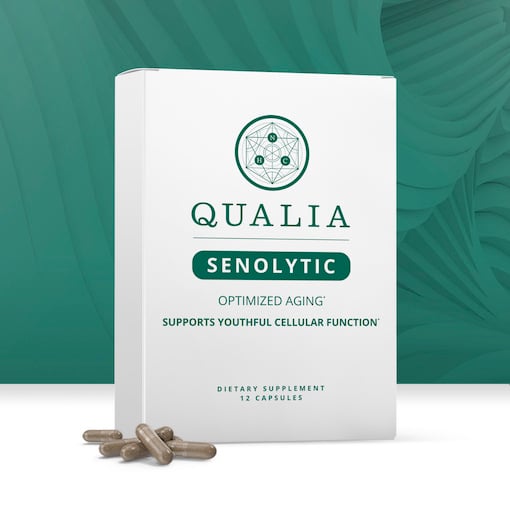 RESIST AGING
I used to remember which weeks I took three different supplements and prescriptions, so it didn't interfere with my muscle building and strength training. Until my trusted friends at Neurohacker developed Qualia Senolytics.
This new two-day-a-month regimen gives you the same benefits as fasting without missing meals. Not that I'd give up fasting. But life gets busy! Instead, I'd take a two-day supplement each month and then get fasting when I can.
Surprisingly my fans have taken to this new Senolytics product. I'm grateful that you trust my recommendations.
Just a reminder that there is this deal right now: So if you wanted to try this but didn't yet place your order, there is still time.
⇐ Dive Into Senolytics For Natural Whole Body Rejuvenation (50% OFF On Qualia Senolytics — PLUS Get Another 15% OFF With Promo Code "SUSAN" On Checkout)