Is the Pump or the Phoenix Longer Lasting?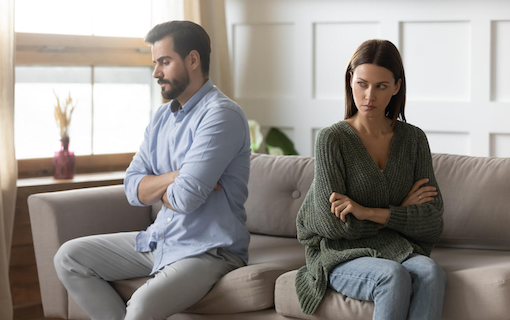 Who wins in the Whopper vs Phoenix battle?
"My intuition is that the effect of the Phoenix is longer lasting than the pumping. Would you agree?"
One of my girlfriends, Chrissy, is highly frustrated with her new husband. As a 37-year-old man, he cannot always stay hard enough for penetration that gets her to climax.
Right now, she's not having sex with him because she's mad at him about their sex life. 
She's paid to have him get two GAINSWave treatments and a P Shot, and they are working slowly but surely. But he needs more. The usual course of treatment is a package of six. She bought him a penis pump to accelerate the healing and reverse his ED, and he's not using it.
She doesn't want to pay for more GAINSWave treatments because he can't be bothered to pump between treatments. 
What's most frustrating is that he seems resistant to fixing his erectile dysfunction. She's very sexual and feels like her needs don't matter. 
She asked me if she should get the Phoenix Black for him to do at home.
I said that if he isn't using the penis pump she bought him, he will not do the acoustic wave treatments to himself either.
Guessing what's in someone's head is always dangerous, but I have a sneaking suspicion he's rebelling against the feeling that she's trying to control him.
Not being able to get a firm erection is misery enough. But when you know you do not satisfy your woman, and she's bossing you around and paying for things… it's easier to avoid the whole situation.
She wrote, "My intuition is that the effect of the Phoenix is longer lasting than the pumping. Would you agree?"
WHOPPER vs PHOENIX
My answer is that the two work together synergistically. The effect of one is the same as the other — it depends on the issue and how well you comply with the protocols.
The Phoenix Black uses acoustic waves to stimulate new tissue growth in the penis. The Whopper penis pump does the same thing. Pumps use vacuum pressure that fills the penis with more blood than usual to stimulate tissue growth.
The waves and the vacuum cause tiny micro-damage to the tissue, like when you work a muscle under a heavy load, it rebuilds itself.
The Phoenix Black doesn't do as much to reverse the atrophy or shrinkage of the tissue as the pump does because the pump is expanding the tissue by pulling in a more significant load of blood, which has oxygen that heals. The Phoenix Black is more effective at micro damage. It's a micro-damage machine.
That's why the pump is so great, along with the Phoenix Black. The Phoenix Black lightly causes tissue stimulation, and the oxygen from the blood brought in by the vacuum pump heals the damage. The pump itself also lightly causes tissue stimulation and heals it.
The Phoenix Black won't increase the size of the penis, but when combined with the pump, it will help increase vascularization — new capillary growth for more blood flow.
The Whopper will increase the size of the penis. It's the single best option for penis enlargement available. And the Whopper, being a dual-cylinder system, increases not just girth but also length.
The Phoenix is better at micro damage. It does more damage, if you will. But I would not use the Phoenix without a pump. The more you bathe the injury in blood, the faster and better it recovers. Just like adding a P Shot to the GAINSWave treatments, it brings healing faster. And you know, muscle-building — like any tissue building — recovery is as important a phase of growth as the actual damage to building new tissue.
GAINSWave is the top of the line of all the treatments because the machines doctors have in their offices are bigger and more powerful than the Phoenix Black.
But not all guys can afford GAINSWave. And not all guys live where there is a GAINSWave provider. And some guys are just DIY tool users who don't want anyone to touch their penis but themselves and their partners. 
So the Phoenix Black is a fantastic at-home alternative. It will take more than six sessions to achieve the same effect as GAINSWave. So there is a time vs. money decision to make as well.
⇐ DIY GAINSWave Alternative Home Treatment Device (Get $400 OFF With The Promo Code "BRATTON"
)
Shockwave therapy has worked great for hundreds of thousands of men to reverse ED.
When you add in a P Shot, which I've done videos on at BetterLover, you accelerate the healing with growth factors from your own body. This is a plus-up, not a must-have. But if you can afford it, get it too.
You can go even bigger with exosomes, Wharton's jelly, and all kinds of things like taking your stem cells from your hip and injecting them into your penis. 
But use the Whopper all during your treatments, which are usually two per week for three weeks. You can space them out longer, and it won't be a problem. But get them ALL, don't stop part way through. And when you choose a practitioner, if you use my promo code BETTER, you will get a 7th treatment free. Get that 7th treatment too. Get all of them. Each one is vital in slowly rejuvenating your penile tissue to how it was when you were a younger man.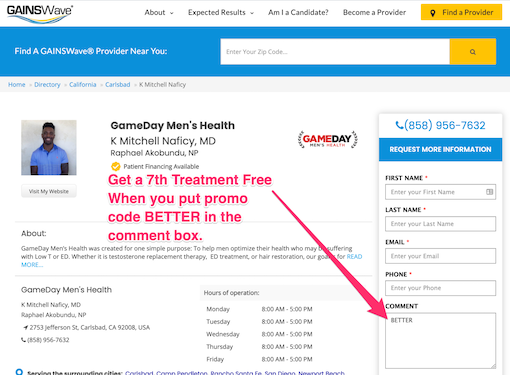 USE PROMO CODE BETTER FOR 7TH FREE
If you're going to use the Phoenix Black or get GAINSWave, pump too. In the 2nd edition of my Pump Guide ebook, I give you the protocols for all the variations:
ED reversal
Firmer erections
Penis enlargement, girth only
Penis enlargement, length, and girth
Pump with the head enlarger to make glans bigger
Penile Extender for extra length beyond the pump's lengthening
GAINSWave treatments
Phoenix Black at-home treatments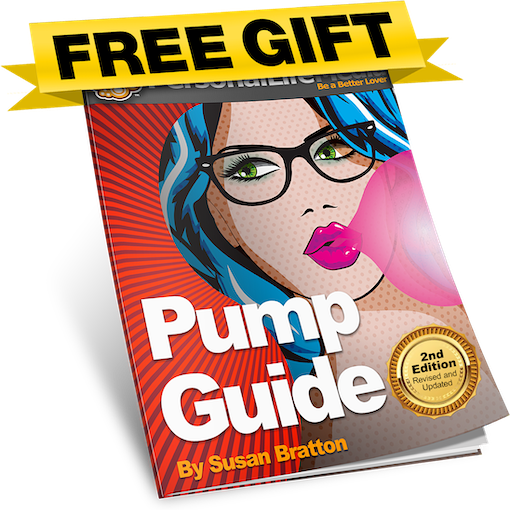 THE 2ND EDITION OF THE BOOK HAS ALL NEW PROTOCOLS
You have plenty of options to enhance (make harder and firmer) and enlarge (make bigger) your penis.
The bare-bones absolute cheapest pump you can get for reversing ED and increasing girth is the
.
This is a plastic pump instead of metal, but it still has a great gauge, and you can get the right size cylinder for your penis. If you have any questions, reply to this email, and we will take care of you.
Whatever you do, take care of your man-cannon. We ladies need your nice firm penis if at all possible.
For Chrissy, her best bet is to listen to her guy's frustrations. They are in a standoff. Something is blocking him, and it could be anything.
In one way, they are a lucky couple. I just got an email from a guy who has had a tiny penis his whole life. He wanted to buy the Whopper. But his wife won't let him. She says she's afraid he will hurt himself.
I wish I could educate her on the fact that pumping is very, very, very safe when you follow the protocols. Pumping is healthy!
It only goes terrible when guys don't follow the pumping guidelines. What usually happens is they get a blister/bruise from over-pumping. It heals, but it's not something to mess around with.
That dear man is within reach of a solution that would make him feel proud of his manhood for the first time in his life. And his woman's fear is holding him back. Bummer.
I have to focus on the thousands of men I get to help achieve the firmness and enlargement of their dreams.
Here are the links again:
Click Here To Download My UPDATED Pump Guide 2nd Edition ⇐ How To Pump For Enhancement, Enlargement, ED Reversal, and New Pumping Protocols Including the Penis Extender and Red Light Sleeve Plus How To Stack With Acoustic Wave and PRP.