There's something about this picture that turned me on so much… I think it's that he was fully taking her with solid energy.
But being strong has to be balanced with being sensitive to the time it takes her to get turned on.

Most women report to me that guys have one essential move to get them to squirt, and sure, they might get some liquid to come out, but she feels like she was a cow he milked or something…
Women NEED you to do this:
This is another crucial tip to make a woman ejaculate.
So many guys jump on her G-spot right away, and they rush it.
They start banging away on her before she's fully turned on, aroused, super hot, and horny.
When you go in cold, her body will be cold, numb, and unable to receive maximum sensation and pleasure—her clitoris, vaginal muscles, G-spot area… everything.
So how do you ensure she's super turned on and ready to receive your loving touch in her juicy female parts?
Scroll down for one of my favorite techniques to ensure maximum squirting.
First, let me tell you about my clothes-hating girlfriend, Gabrielle Moore. She and her sexy, naked teachers are stripping for your viewing (and learning) pleasure.
⇐ Gabrielle Moore's Squirting Academy IS FINALLY OPEN!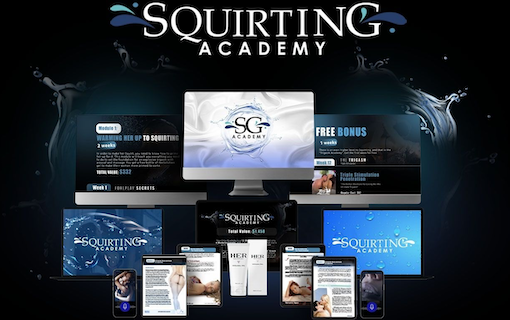 SHE WANTS TO SQUIRT FOR YOU
How do you ensure her whole body is ready for some squirting action?
By doing what I like to call G-Spot exploration exercises.
Think of it as "deliberate G-Spot target practice."
The best and easiest way to find her G-Spot is when she's aroused, engorged, and plump. You can see it when she pushes out because it's so close to the vaginal opening.
Get acquainted with her body by warming her up before kissing and penetrating her deeply. Create a romantic, ambient, and sacred space with lovely music, candles, special lighting, and beautiful aromas.
Gaze into her eyes and drag your fingers across her body slowly and lovingly. Tell her how hot you are for her and how beautiful she looks to you.
Ask her if she needs anything to be comfortable and ready to surrender to the pleasure she's about to receive.
You CANNOT underestimate how much emotional connection, safety, and arousal a woman needs to submit to her ejaculatory potential.
Stimulate all her senses at once (remember, this was tip #1.)
Then start slowly.
Light kisses. Deep hugs. Soft, gentle, and loving words. Then slowly work your way into her body, starting from the outside (external senses, feet, arms, legs, chest, and thighs), going in (the flesh of her outer labia, clitoris, vaginal walls), and get acquainted with her love nest.
Again, I call this G-Spot Exploration exercise, but it's, in essence, slow, heart-connected foreplay. And this is her favorite kind.
This will get her so aroused it becomes so much easier to find and stimulate her G-Spot area when you're inside her.
Then it's time to do your magic.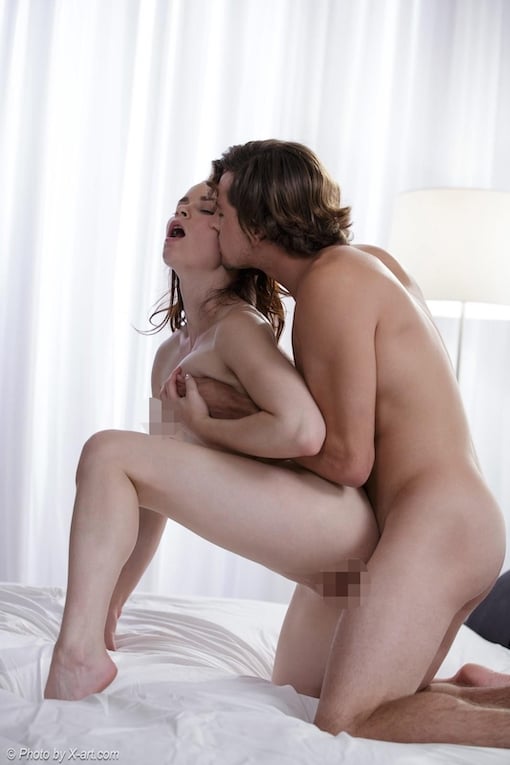 YOUR MAGIC MAN CANNON MAKES HER EXPLODE
Gabrielle Moore's Squirting Academy is open to new students for more squirting lessons.
Do you want in? You should.
⇐ They're Ready And Naked For You Now
Certified Somatic Sexologist, Sex Educator, Coach, And Healer
Creator of "Female Liquid Orgasm" and "Squirt Your Heart Out"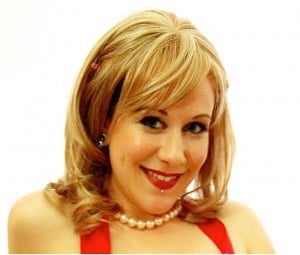 You may ask why I'm promoting my friend's squirting videos instead of my "Female Liquid Orgasm" and "Squirt Your Heart Out" programs. And that is because when you are in a learning mode, you often want to get your hands on all the best available information from trusted resources. If you'd enjoy some gorgeous adult stars stripping down to show you how to make a woman squirt, then you will love what Gabby's created! Highly recommended.
⇐ Watch Gabrielle Moore's New Video On Squirting Orgasms
If you missed Squirting Tip 1 click here.