When was the last time you meditated?
Was it good for you? Did you get anything positive out of the experience? And how long did you keep doing the practice?
Meditation is a precious practice that can have tremendous positive effects on daily life. Meditation is the practice of turning inward and focusing the mind, and it can be a potent tool for reducing stress, improving sleep, and increasing overall well-being.
One of the benefits of meditation is that it can help to calm the mind and bring a sense of clarity and focus. This can be particularly helpful for individuals who struggle with anxiety, worry, or stress. We can let go of racing thoughts and find a sense of inner peace by taking a few minutes each day to sit in quiet meditation.
Meditation can also have several physical benefits. Research has shown that meditation can help to lower blood pressure, reduce chronic pain, and improve sleep quality. It can also enhance immune function and reduce inflammation in the body.
Starting a meditation practice is easy and can be done by anyone, regardless of age or experience. One of the places to start is this FREE Soul Full Meditation Series from Jana Danielson.
She's an award-winning wellness entrepreneur, Amazon bestselling author, and owner of Lead Pilates and Lead Integrated Health Therapies. She is also known for being the creator of the Cooch Ball, the world's first patented pelvic floor fitness tool for women.
⇐ Soul Full Meditation Series by Jana Danielson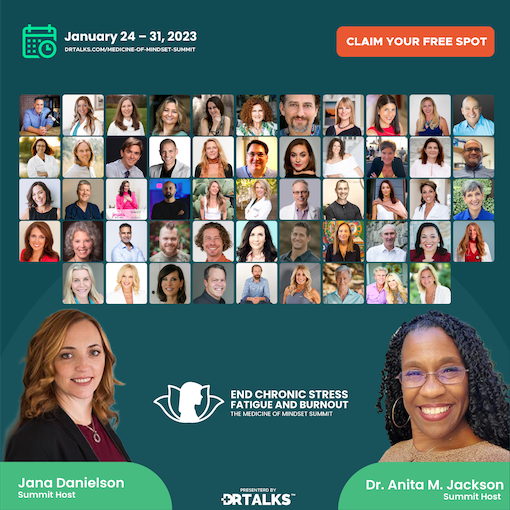 MEDITATE THE NEGATIVITY AWAY
There are many different techniques and approaches to meditation, so it's a matter of finding what works best for you.
Some people prefer guided meditations, while others simply sit in quiet contemplation. Regardless of the approach, the key is to find a quiet, comfortable place to sit and focus on the breath or a mantra.
Jana's Soul Full Meditation Series is a guided meditation practice that you can use to start or end your day. It includes six three-minute practice sessions to pick and choose from.
1. Evening Unwind – melt away your day into a calm and peaceful night.
2. A New Day – Choose new, choose you!
3. Gratitude Through Seeing – You are alive, light, and in love.
4. The Rhythm of Life – March to the beat of your drum.
5. Dedication – Go outside of 'you' to fill the energetic space of someone else.
6. Cooch Ball Meditation – Take this journey each day because you are worth it!
Overall, the benefits of meditation are numerous and well-documented. It's an easy practice to start, and it can profoundly impact our overall well-being and quality of life.
⇐ Soul Full Meditation Series by Jana Danielson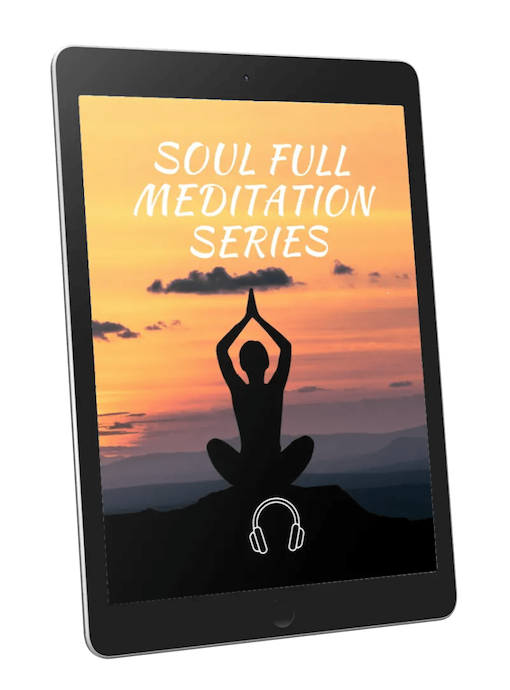 When you sign up, you'll also get a FREE ticket to the End Chronic Stress, Fatigue, and Burnout: The Medicine of Mindset Summit, happening online from January 24th to the 31st, 2023.
You'll learn from 40+ experts in medicine, meditation, yoga, the mind/body connection, chronic illnesses, mental health, and more about embracing the power of your mindset to overcome stress, fight fatigue, battle burnout, and live a happy, healthy life.
It's no surprise that mindset matters. A positive attitude and approach to life can heal you and help you overcome any challenge. A powerfully positive mindset can also physically impact your health, cells, brain function, and longevity.
If you're looking for information that can help give you a complete 180 turn in your life for the absolute best, look no further than this summit.
I've also been invited to speak at the Medicine Of Mindset Summit.
My interview will be on Day 4, and it will be about Ageless Vitality. I'll be talking about the role our mindset plays in our confidence, sensuality, and sexuality, how it dramatically affects our health, and how we can heal and move forward from negative health experiences.
⇐ Watch My Segment All About Ageless Vitality