I was recently on the Strictly Anonymous podcast again for my second appearance. This segment was about the orgies, sex parties, and sex workshops I've attended over the last nearly 20 years.
Click Here To Watch My Interview ⇐ Susan On Sex Parties, Sex Workshops, And More
This former Silicon Valley Internet executive turned sexpert shares what it was like when I first started attending these events, what I learned over time and how to have successful experiences.
Hear my stories about the Orgy Dome at Burning Man and going to Adoration. At this party, women could be adored in myriad ways, including one that up-leveled my possibilities for myself. And what it's like to get naked and do a sex workshop with other people on the path to sexual wholeness.
ORGIES, SEX PARTIES & WORKSHOPS
This is the first time I've ever shared my sex party and workshop stories with the public. Times are changing. People are more open to these ideas. We've come through a pandemic, and people are ready to get out and mix again. So I thought the words of wisdom, what to watch out for, and how to approximate a sex party in your home with just your partner would be valuable to you.
Click Here To Get The 8 Playful Bedroom Adventures to have your own "sex party" with your partner.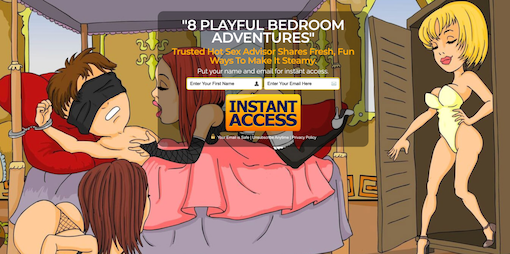 8 BEDROOM ADVENTURES
Let me know if you like it.
And if you want to see more of the real Susan, check out my new Fan Site.
The membership is free. Many posts are free. Some posts and picture galleries are available for purchase. No purchase is required to join my fan site, but OnlyFans requires you to have a credit card and be over 18.