A man-melting kiss is like magic…
It can turn a dull day into a passionate night.
When two people connect with their lips, sparks fly, and hearts race.
It's a kiss that makes you feel alive and desired.
A man-melting kiss is a powerful tool. It can make a man weak in the knees and beg for more. So if you want to make a man yours, start with a kiss that will leave him melting for you.
⇐ How To Give A Man-Melting Kiss That Blows Him Away And Makes Him Want To Be Yours Forever.
MAKE HIS HEART AND SOUL GO "POP!"
Men might act tough on the outside, but on the inside, they secretly yearn for a kiss that sets their hearts on fire.
A kiss that's explosive, not passive. One makes them feel wanted, desired, and weak in their knees.
When you plant a kiss like that on a man, you launch fireworks in his heart and ignite a flame of passion and desire. It's a kiss that he'll never forget, leaving him burning for more.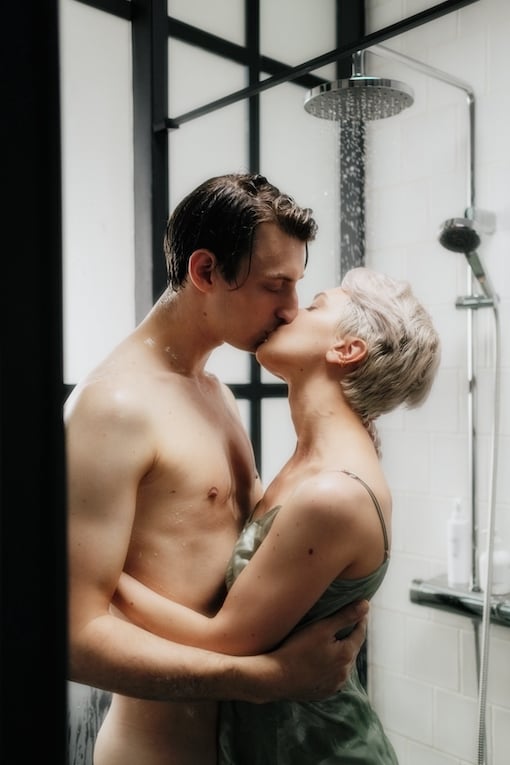 Knowing how to do this "special" kiss can make you feel confident and desirable if you're single. It's a powerful secret to have in your bag for those first dates and can help you make a lasting impression.
If you're dating someone, it can bring new excitement and passion to the relationship. It can also rekindle the spark if things have become a bit stale.
If you've been going out on dates searching for a soulmate, a man-melting kiss can decide whether a guy wants to take things to the next level.
And if you've been married to your partner for years, a man-melting kiss can keep the romance alive and remind you why you fell in love in the first place.
If you want to turn a man into putty in your hands…
Give him a kiss that will light up his world.