My friends at Fun Factory are having a fantabulous Valentine's Day SALE. Get 20% OFF on all their fun sex toys when you order today until the 14th of February.
Every toy is on sale, but here are the ones my fans buy the most:
Tiger "My Fan's #1 Favorite Toy"
StronicG "Recommended G-Spot Pleasure"
LadyBi "My Personal Masturbation Favorite"
Jam "Fun Little Travel Vibe!"
B-Ball Duo " Intensifies Orgasms For Him And Her"
Manta "Penis Pleasure For Sex Or Solo"
Duke "Serious Prostate Pleasuregasms"
Big Boss "When She Needs Filling Up"
Be-One "Slips Right Between You Two"
They also have a NEW toy that they just released. It's called the BOOTIE FEM and the cutest little butt-plug toy I've ever seen!
Women are going to adore this.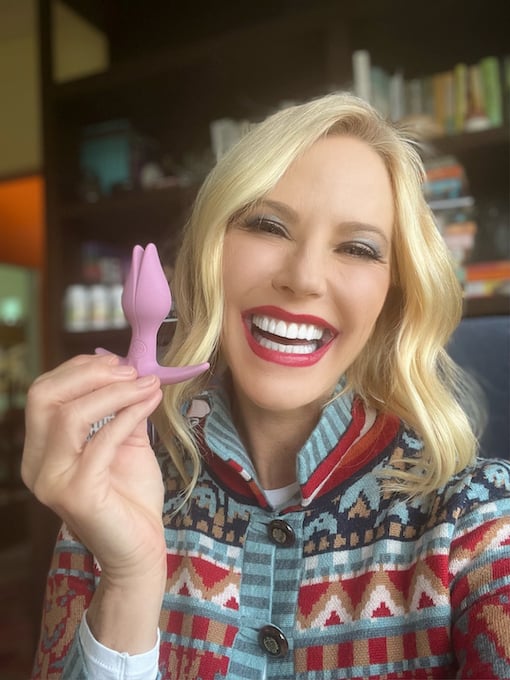 BETTER SEX FOR BEGINNER BUTTS
Between its petite profile and tulip design, BOOTIE FEM may look dainty, but make no mistake: This plug offers powerful orgasms. Wear it anally during vaginal penetration, guiding your partner to your hot spots.
That's what it's about! BOOTIE FEM features an asymmetrical base, with one shorter side and one long side, so it won't cover the vaginal opening or surrounding area. Plus, its tulip bulb tilts toward the G-spot, guiding your partner toward that pleasure center and narrowing your vaginal canal — giving them a gentle squeeze — simultaneously.
The BOOTIE FEM was designed to maximize your comfort. It's small with a tapered tip for easy insertion, and the slim base feels comfortable and secure. You might even like it enough to explore further: This plug is the perfect primer for larger toys or anal sex with a partner! As always, use plenty of lube to prevent chafing.
VALENTINE'S DAY HOTNESS
You don't get a staggering discount on these high-quality toys every day, so I'm urging you to take advantage of this for the next few days.
You can choose the favorites I mentioned above or pick out the ones you and your lover like.
Whichever you choose, you will have a thrilling, orgasmic ride. I promise.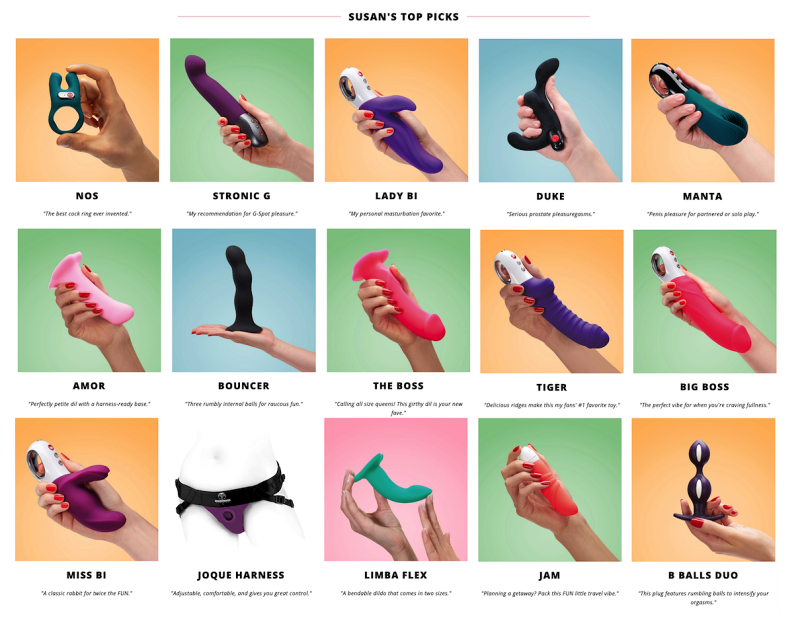 THE PORSCHE OF SEX TOYS
Fun Factory has been helping lovers experience creative and unique pleasure sensations with their classy, sexy, and attractive sex toys.
They have toys for people across the gender spectrum, for single pleasures, couples, poly pods, threesomes, and moresomes!
Being naughty since the 90s, they had a massive influence on how the modern world enjoys the pleasure of sex toys.
Fun Factory was the first in the industry to:
Produce waterproof vibrators
Make Self-thrusting, hands-free toys
Create vibrators from medical-grade silicone
Create rechargeable toys
Have your fill.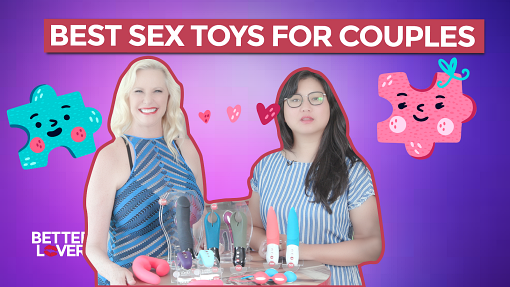 You don't need me to lay out all the good things about these Fun Factory toys. A 20% OFF discount on all their toys is a big enough reason to get them! When you factor in the quality and pleasure these toys can give your sex life, each one is a steal!