February is Heart Month, yet it feels ironic…
Heart disease continues to be a significant silent killer worldwide.
And it doesn't look like it's slowing down… unless folks like you and I know how to FIGHT it the right way.
Have you been watching your heart health? Is your circulation and blood flow at healthy, normal levels? Are you aware of which foods promote intense, vital cardiovascular activity?
Don't let heart disease catch you unaware. Arm yourself with the knowledge needed to safeguard your heart health today. An ounce of prevention is always worth more than a pound of treatment.
Don't let the fear of a heart attack keep you awake at night. Take charge of your heart health today and safeguard your heart from the devastating consequences of heart disease.
Here's another FREE guide I recommend you check out today. It's Dr. Joel Kahn's Guide to Avoiding a Heart Attack.
In this guide, a leading cardiologist provides a comprehensive overview of the causes of heart disease, the warning signs of a heart attack, and practical tips and advice on reducing your risk of a heart attack.
⇐ Guide To Avoiding A Heart Attack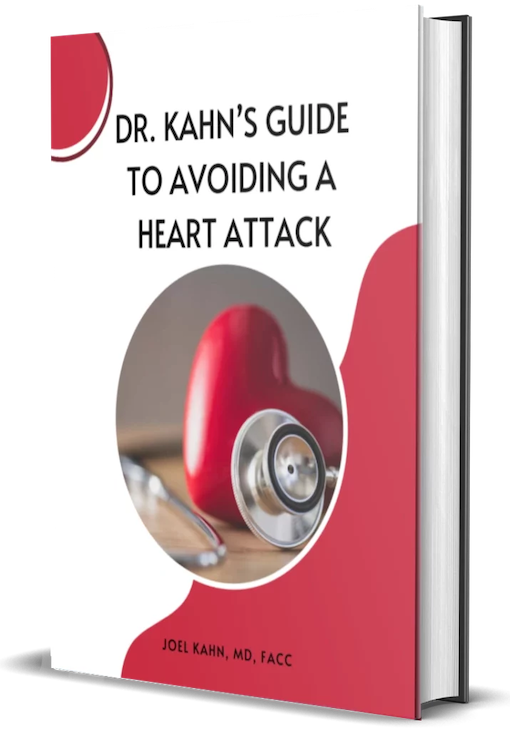 HEART STRONG
Living with the fear of a heart attack is a challenging and overwhelming experience. It can affect one's mental health, relationships, and overall lifestyle.
Mentally, it can be a constant source of worry and anxiety. The fear of a heart attack can be so consuming that it can interfere with one's ability to enjoy life and engage in activities they once found pleasurable. It can lead to depression and hopelessness, making it hard to focus on anything else.
When it comes to relationships, the fear of a heart attack can be isolating. It can make it difficult to form and maintain close relationships, as the constant worry can be hard to share with others. It can also make it hard to participate in social activities and make it more challenging to maintain a healthy work-life balance.
It can also impact one's overall lifestyle, causing you to make decisions based on fear and not on what you truly want.
Look. I know it can be challenging to make healthy choices, such as exercising and eating a healthy diet.
However, it's essential to understand that there is hope, and living with the fear of a heart attack does not have to be a life sentence.
Arming yourself with knowledge, understanding the causes and risk factors of heart disease, the warning signs of a heart attack, and the best ways to reduce your risk of a heart attack, can help to alleviate the fear and take control of your heart health.
⇐ Guide To Avoiding A Heart Attack
When you download the guide, you'll also get a FREE ticket to the Reversing Heart Disease Naturally Summit, happening online from February 28 to March 7, 2023.
You'll get a chance to hear from 40+ world-leading experts on Heart Health and wellness experts, including world-renowned doctors, functional medicine experts, nutritionists, chronic illness specialists, and more intelligent men and women.
At this summit, you'll learn:
The known and unknown warning signs of heart disease.
The best ways to prevent and manage heart disease.
What you can do to improve your overall health – even with heart disease.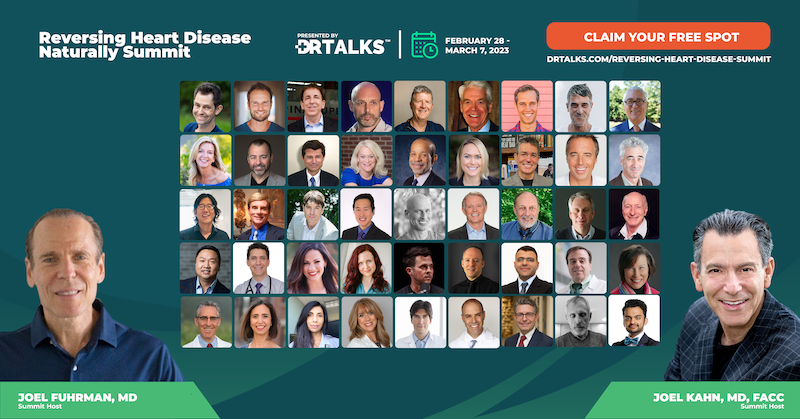 And so much more. They'll share some of the best secrets, practices, and tools to help fortify your heart and keep you healthy.
Discover how to prevent death, heart attacks, and strokes.
Learn the latest findings on how to extend your healthspan and lifespan naturally.
⇐ Reversing Heart Disease Naturally Summit