Are you struggling with your mood a lot? Feeling "sick and tired of being sick and tired?"
But then, no one understands what you're going through?
It's one thing when family and friends don't understand your feelings.
It's even more frustrating when you've gone to doctors, taken tests, and still have no answers. You might feel hopeless. You feel like it's just "all in your head."
Well, it's not "all in your head."
Mental health issues can stem from many causes; sometimes, the root cause is not immediately apparent. Underlying factors may have been overlooked, leading to a misdiagnosis or an incorrect treatment plan.
Knowing you're not alone is essential if you feel you're in this position. Many people face the same challenges, and finding the right resources to guide you toward answers can be challenging.
However, you must keep searching for those answers so that you can start the journey toward healing.
The Microbes and Mental Health Video eBook by Dr. Diane Mueller is an excellent resource for anyone struggling with mental health issues and looking for answers.
This comprehensive guide teaches you what to watch out for in the testing and treatment, including the top microbes that cause mental health issues but are often missed in lab tests.
With this knowledge, you can be more informed about what to ask your doctor and how to advocate for your well-being.
⇐ Microbes And Mental Health Video Book
BRIGHTER BRAIN
By gaining the proper knowledge and guidance, you can uncover the real reasons behind your symptoms and find a treatment plan that works for you.
This can be a huge relief, as it offers hope that there is a light at the end of the tunnel. Finally, understanding the root cause of your struggle and being on the path toward healing can be a massive weight off your shoulders.
If you're feeling lost and unsure about what to do next, know that resources can help you.
⇐ Relax And Reboot: Simple Exercises To Balance Your Nervous System And Boost Immune Function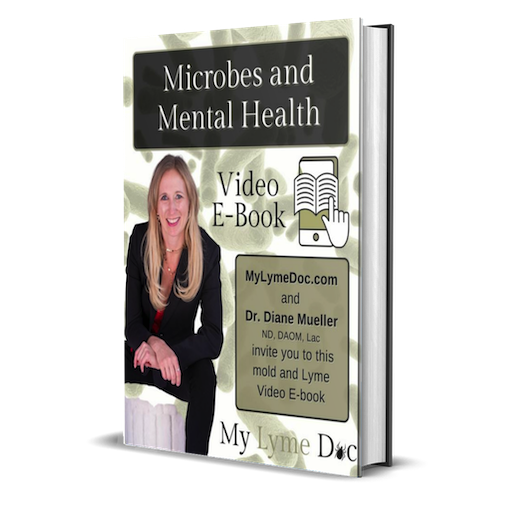 When you download the guide, you'll also get a FREE ticket to the Microbes And Mental Health Summit, happening online from March 14 to 21, 2023.
With over 50 world-renowned experts in mental health, environmental toxicology, chronic infections, and immunology, you'll better understand how to protect your mental health from environmental toxins and microbe-induced brain disorders.
Here's a peek at what you'll discover when you join this event:
The ​​indicators of microbial imbalances or pathogens in your body…
Which environmental toxins could be causing your brain disorders…
The root cause of your mental health issues and take appropriate action…
Plus, they'll show you which cutting-edge therapies can improve your mental well-being to recover your mood and brain function and live a happier, more focused life.
⇐ 50+ Ways To Protect Your Mental Health From Hidden Toxins And Parasites