I just found out about this.
Wired.com recently did an article on the 8 Best Vibrators in the market. I was thrilled that one of my favorites, the Crescendo 2 from MysteryVibe, was a winner!
Aside from the form factor, they reviewed each toy according to (1) the quality of materials used, (2) the charger it comes with, and (3) how it felt when being used.
Now, let me tell you why the Crescendo deserves this recognition.
This intimate technology masterpiece is beautifully designed with features that make it stand out.
It's made of high-quality silicone, soft and gentle to the touch, and also body-safe and hypoallergenic. It's also fully waterproof, perfect for putting inside you while you let the water jets tickle your external genitals simultaneously.
But what sets the Crescendo apart is its unique and innovative shape. It's flexible and bendable, adapting to any body shape and providing a personalized experience. You can mold it to fit your curves or stimulate different body areas. The possibilities are endless!
And let's not forget about its impressive specs. The Crescendo boasts SIX powerful motors, each of which can be controlled individually, allowing you to create custom vibration patterns. You can use the intuitive MysteryVibe app to adjust the intensity, speed, and vibration patterns or use the built-in buttons to switch between the pre-programmed settings.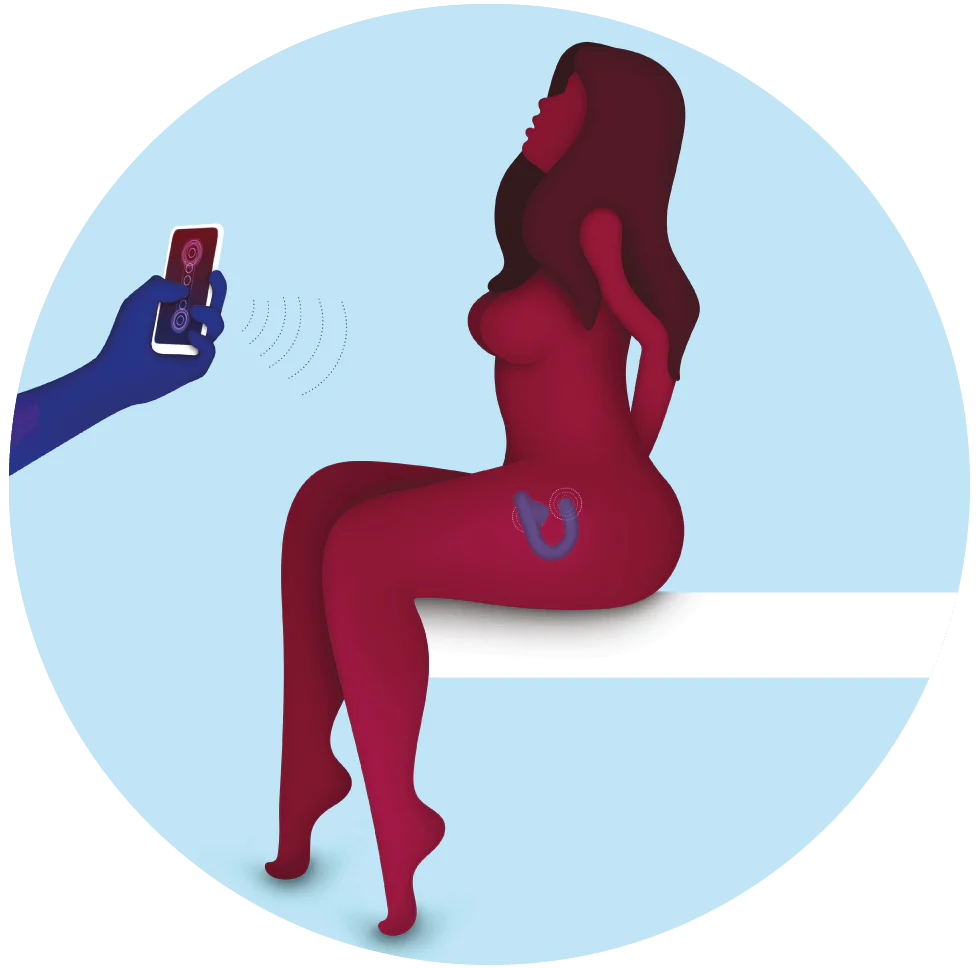 HOT TOYS
The Crescendo 2 is for the dedicated masturbator, the vibrator connoisseur, the solo pleasure, couples who want to play together, gadget nerds, creative types, and people who want to experiment with millions of refined patterns.
This was a big breakthrough because of the phone app with playlists and configurable vibe patterns. You can create playlists, almost like a movie, where you can tell which motors to fire off in which ways.
So, if you're looking for an intimate toy that's not only sleek and stylish but also versatile and customizable, look no further than the Crescendo from MysteryVibe.
It's a true masterpiece of intimate technology, designed with your pleasure and satisfaction in mind. Trust me. You won't be disappointed!