Do you constantly feel in fight or flight mode?
And you never get a break?
This could be a result of a microbial-inflicted brain disorder.
Microbial-inflicted brain disorders are a type of illness that can affect the way a person's brain functions. These disorders can be caused by harmful microbes like bacteria, viruses, and other organisms that invade and infect the body.
When these microbes enter the brain or produce toxins that affect the brain, they can cause a range of symptoms, including cognitive impairment, mood changes, and behavioral problems.
Relax and Reboot by Dr. Tom Moorcroft is a resource that can guide you through taking control of your nervous system. It will help you enhance your immune function and promote your overall well-being.
These exercises can be easily incorporated into your daily routine with minimal time and effort, making them perfect for busy professionals, caregivers, or anyone looking to improve their health.
With each step accompanied by a picture guide, you can ensure you do the exercises correctly.
⇐ Relax And Reboot: Simple Exercises To Balance Your Nervous System And Boost Immune Function
RELAX AND REBOOT
If you feel your symptoms are being overlooked, you're not alone.
People with microbial-inflicted brain disorders are often told that their symptoms are in their heads.
Scientists are still studying the causes and mechanisms of these disorders, but some risk factors may include exposure to environmental toxins, genetic predisposition, and immune system dysfunction.
It's a frustrating experience that can be overwhelming, but there are steps you can take to support your immune system and find relief without the use of pills or complicated practices.
⇐ Relax And Reboot: Simple Exercises To Balance Your Nervous System And Boost Immune Function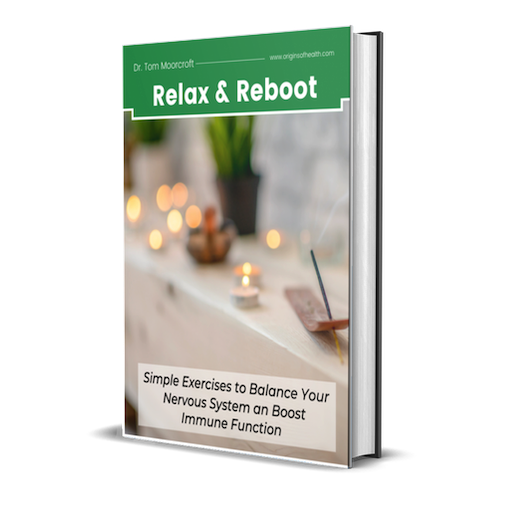 When you download the guide, you'll also get a FREE ticket to the Microbes And Mental Health Summit, happening online from March 14 to 21, 2023.
With over 50 world-renowned experts in mental health, environmental toxicology, chronic infections, and immunology, you'll better understand how to protect your mental health from environmental toxins and microbe-induced brain disorders.
Here's a peek at what you'll discover when you join this event:
The ​​indicators of microbial imbalances or pathogens in your body…
Which environmental toxins could be causing your brain disorders…
The root cause of your mental health issues and take appropriate action…
Plus, they'll show you which cutting-edge therapies can improve your mental well-being to recover your mood and brain function and live a happier, more focused life.
⇐ 50+ Ways To Protect Your Mental Health From Hidden Toxins, And Parasites