If you want to learn how to protect yourself and your loved ones from the harmful effects of environmental toxins and chemicals…
Then you will want to register for FREE for the Environmental Toxicants, Autoimmunity, and Chronic Diseases Summit online from April 11 to 17, 2023.
This summit brings together leading experts, researchers, and practitioners who will share their insights, knowledge, and practical tips on identifying and reducing exposure to harmful chemicals in our daily lives.
It's like the who's who of this field. Check out the guests I'm looking forward to learning from during the summit.
Join thousands of other concerned individuals and me for this life-changing event. Best of all, it's completely FREE! Don't miss out on this opportunity to learn from the best and take control of your health.
⇐ 50+ Ways To Fight Autoimmune And Chronic Diseases.
I'm excited to hear new insights from the amazing guests presenting at the upcoming Environmental Toxicants Summit. You'll hear from top health, wellness, and disease prevention experts.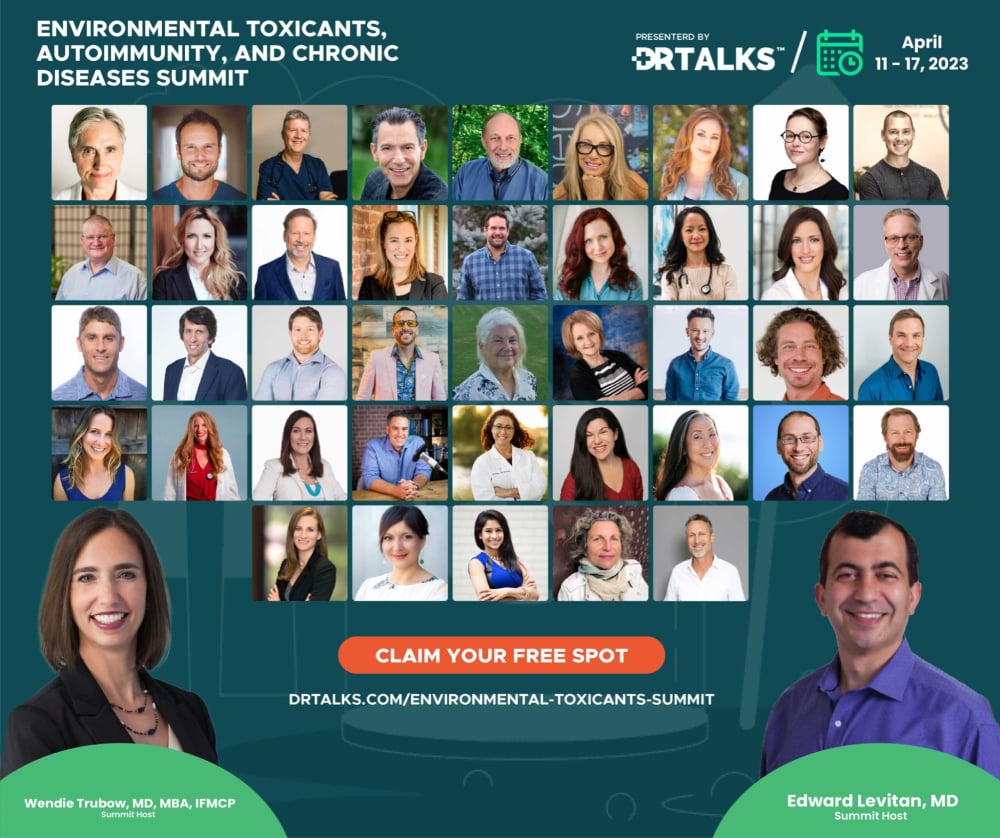 Alex Howard, a well-known holistic health coach and founder of the Optimum Health Clinic, will present how to reset your nervous system and achieve optimal health. His talk will delve into the factors that cause maladaptive stress responses and how this can lead to chronic disease.
Brian Vaszily will expose the shocking effects of toxins in our beauty and personal care products in his presentation, Toxic Beauty And What We Can Do About It. He'll give you the top ingredients to watch out for when choosing products and explain the impact of forgiveness on healing.
David Jockers, a functional medicine doctor, will show you how to clean out your body and optimize autophagy through fasting. You'll learn how fasting improves autophagy and specific foods and supplements that boost it.
Ari Whitten, author of The Ultimate Guide To Red Light Therapy, will present how to experience abundant energy daily. You'll learn why mitochondria are the determinants of wellness and what you can do to boost your mitochondrial health.
Will Cole, a leading functional-medicine expert, will discuss the connection between your microbiome and your risk of chronic diseases in his presentation, Feed Your Microbiome. He'll present foods that are good for your microbiome and overall wellness.
Don't miss this incredible opportunity to learn from these experts and take your health to the next level. Join us for the free online Environmental Toxicants Summit by registering now.
⇐ 50+ Ways To Fight Autoimmune And Chronic Diseases.