In this email, I will share with you the five reasons why you might have an auto-immune disease, the 8 top symptoms, and an ebook that tells you how to get rid of the reasons and how to heal your gut and body. Let's just get it all down in one place so the steps to take are simple and straightforward.
Autoimmune diseases are more common than you might think. The American Autoimmune Related Diseases Association (AARDA) estimates that over 50 million Americans suffer from one or more autoimmune diseases. 
Autoimmune diseases can affect various organs and tissues in the body, and the signs and symptoms can vary depending on the specific condition and the organs involved. However, some common signs and symptoms of autoimmune diseases include:
Fatigue
Joint pain and stiffness
Skin problems
Digestive problems
Muscle weakness
Extended Low-Grade Fever
Numbness and tingling
Hair loss
It's important to note that these symptoms can occur from many different conditions, and having them does not necessarily mean you have an autoimmune disease.
The first thing you should do is to speak with your physician about what's going on. Additionally, check out this FREE guide below because the advice is also sound for general good health.
⇐ 14-Step Protocol To Reverse Most Autoimmune Conditions.
RECOVER FROM AUTO-IMMUNITY
Autoimmune diseases are complex disorders that occur when the immune system mistakenly attacks the body's tissues, causing inflammation and damage. The exact cause of autoimmune diseases is not fully understood, but several factors may contribute to their development.
Here are five potential factors that have been implicated in the development of autoimmune diseases:
Genetic factors
Environmental factors
Hormonal factors
Dysregulation of the immune system
Epigenetic factors
It's important to note that the development of autoimmune diseases is likely to be multifactorial and may involve a combination of these and other factors.
If left unaddressed, autoimmune diseases can have far-reaching effects on your life and those around you.
It's important to remember that while autoimmune diseases are complex and challenging, they are not insurmountable.
With the proper guidance and support, you can take steps to reclaim your health and well-being. Your physician can help guide you with the first steps you need to take.
The guide below is also something to consider adding to your daily routine.
⇐ 14-Step Protocol To Reverse Most Autoimmune Conditions.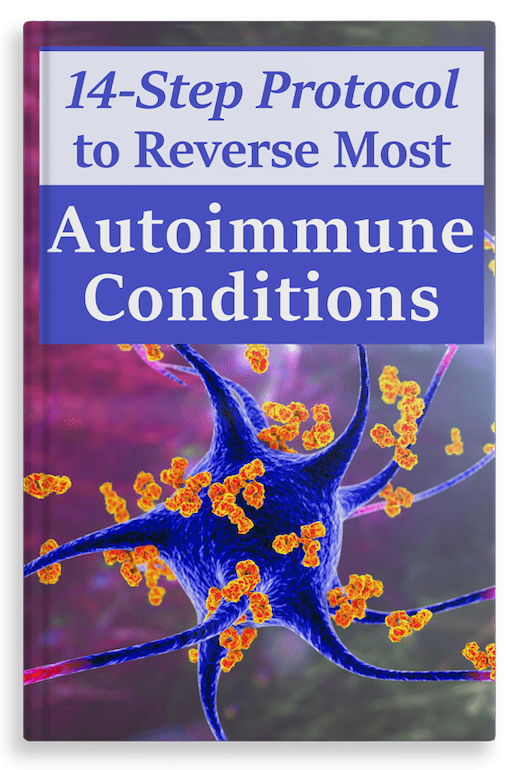 You'll also get a FREE ticket to watch the Immune For Life Docuseries when you download the guide.
It's a groundbreaking 10-part health documentary that will revolutionize your understanding of your body and provide invaluable insight into how you can take control of your health.
Watch this 10-part groundbreaking docu-series, and you'll discover the following:
Long-forgotten, natural ways to help your body heal and reverse most diseases without medications, invasive procedures, or surgeries. Yes, even cancer!
Simple strategies to tap into your body's infinite healing powers so you finally have unlimited energy, clear your brain fog and stop "random" and "unexplainable" aches, pains, and stiffness forever.
How to reverse The "Deadly Quartet" of Diseases: heart disease, high blood sugar, high cholesterol, and autoimmune disease without feeding your body a toxic cocktail of medication
A single nutrient cuts your risk of Alzheimer's by 25%. Two studies with over 131,368 men and women prove eating this fat can save your brain!
A simple "Ankle test" that beats most blood tests at detecting the early signs of Hashimoto's and hypothyroidism
Shocking truths behind prescription medications. Find out if you're among the millions at risk of faster aging, liver failure, and cancer development.
This "Crazy Amy" enzyme dials up your stress hormone, causing you to develop chronic fatigue and destroying your immune system.
How this seemingly innocent and common childhood injury leads to inevitable Parkinson's and Dementia 20, 30, or even 40 years later. Find out if you're at risk and how to reverse the damage today without medications.
How scientists from Israel discovered a particular type of natural chemical that's found in every part of our cells and is used to treat ulcers naturally without any medications
New, breakthrough research on common anti-inflammatory medication shows it might be the best anti-obesity drug instead.
⇐ Over 35 Of The World's Top Health Experts Report Shocking Findings On America's Medical System.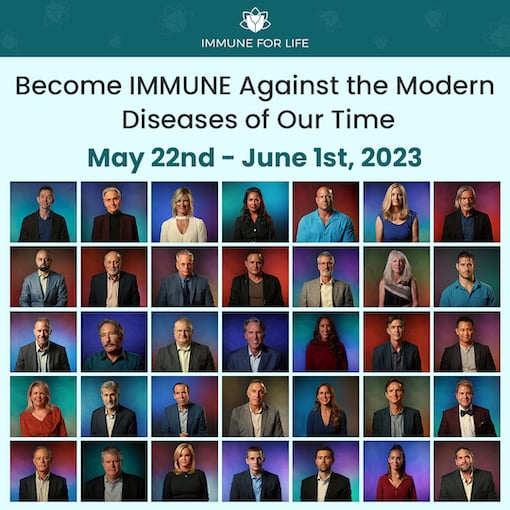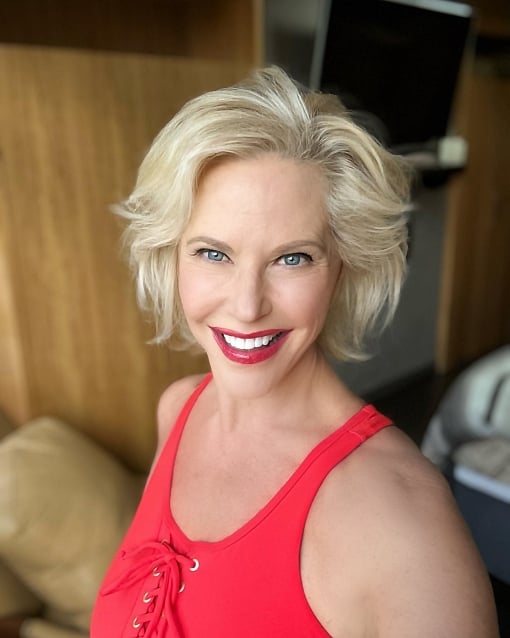 Disclaimer: We frequently partner with companies providing products and services featured on our website in an affiliate relationship. We vet the products in advance to ensure they are trusted resources and recommend you research before purchasing. We welcome your feedback and recommendations. If you buy one of the products we recommend or click on one of the links in this email, we may receive a commission. Thank you for supporting us!