It's a paradox of choice.
Having so many options to reverse erectile dysfunction can confuse those seeking the best possible choice.
Shawn emailed me asking whether he should go for stem cell therapy, Shockwave, GAINSWave, or the P-Shot.
That's why I'm here to shed some light and help you as much as possible.
Each of the above choices has pros and cons, and I go through them below.
Check out Shawn's questions and my response by scrolling down.
Click Here For The Pump Guide ⇐ UPDATED 2nd Edition (FREE Guide)
PUMP IT UP
"Good morning Susan,

You have been my trusted sex advisor for a long time. Your sex tips have been beneficial, and I thank you for everything.

I have been diagnosed with ED, and the cause, as determined by the Doppler test in 2012, was Venous Leakage.

I take Cialis and use a cock ring. And it has been working fine. I also suffer from Hypogonadism and have been on Testosterone therapy for the past ten years.

I am 68 years old, an athlete, and exercise regularly, i.e., light weight lifting and Yoga. I am not suffering from Diabetes or blood pressure. I am not on any medication other than Cialis and Testosterone injections.

I have watched your videos on GAINSWAVE and the Priapus shot, and I believe this may be the solution for my ED. Here in Vancouver, I had been to a clinic that provides Shockwave therapy that would last for one year but does not guarantee that this would work.

Please advise me which treatment will be better for me — Shockwave, Gainswave, P shot, Stem Cell Therapy, or any other. Please also recommend a clinic for Gainswave and P-Shot in Vancouver where I can go and seek Professional Medical advice. I have the medical test report for the Doppler test done in 2012.

May God bless you for providing an excellent service to humanity by educating them and making their sex life better." — Shawn (not his real name)
=============
Hello, Shawn.
So lovely to hear from you.
Venous leaks are usually caused by the SMC (Smooth Muscle Cells) being unable to expand to lock the blood in your penis. The epithelial tissue gets old and stiff. It's the most common form of ED.
I'm glad the cock ring and Cialis are working. But I understand that you would like to maintain an erection on your own.
Generally, some individuals have found a combination of GAINSWave and P-Shot treatments, along with The Whopper penis pump, to enhance regenerative benefits synergistically. It is essential to make sure you talk about these options with a healthcare provider to understand if they could benefit you.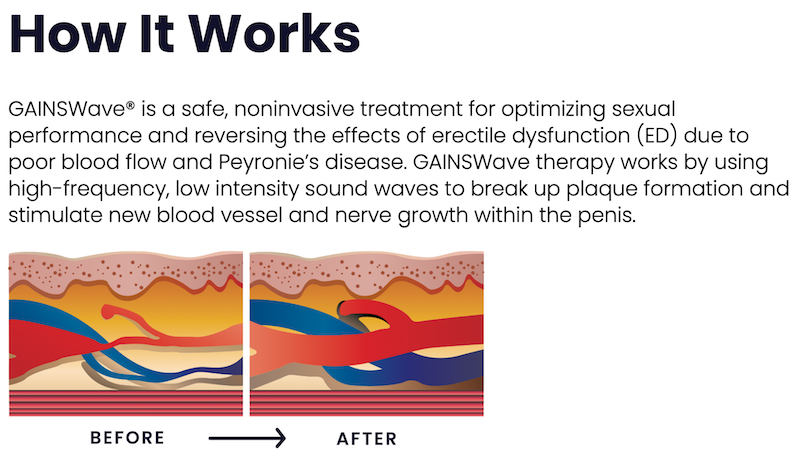 But I have one concern. And that is your low platelet count. I've read up a bit on your Thrombocytopenia, and one of the issues is excessive bruising.
The sound waves in the GAINSWave might cause bruising of your penile tissue. I don't know what the effect of the penis pump vacuum would have on bruising with your condition, either. So you should proceed with caution and make sure your GAINSWave provider feels that it is safe. I cannot make that determination as I'm neither a doctor nor a GAINSWave-trained treatment provider.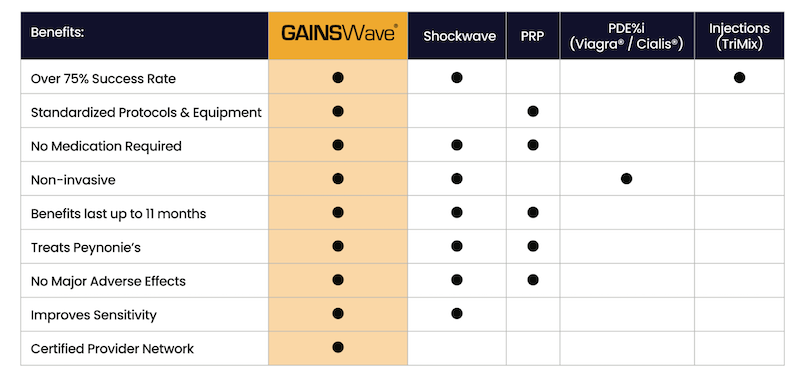 As far as stem cells, it's early days… If the GAINSWave and P-Shot treatments look promising, and you want to try for even more regeneration of your tissue, then I'd consider stem cells. But they are very expensive… so do what you can with the GAINSWave and The Whopper first, add PRP if you can afford it, and if you need it and can afford it, try stem cells after that.
If you're considering a conservative approach, opt for six to twelve GAINSWave treatments. If you want to learn more about GAINSWave therapies, you can request a consultation through their official site. Always ensure you understand all the potential benefits and risks of treatment before deciding.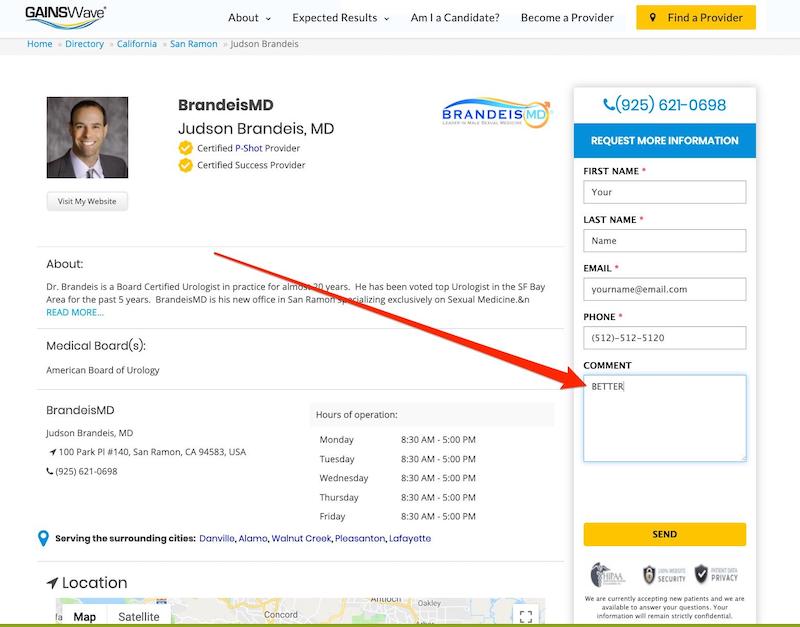 Some individuals choose to start with PRP before considering other treatments like GAINSWave. However, the effectiveness and safety of these treatments can vary depending on individual circumstances, so it's important to discuss these options with a healthcare provider.
The PRP doesn't have the overall effect GAINSWave does. The GAINSWave treatment is intended to stimulate tissue and enhance blood supply, an essential factor in erections.
You can look up their directory below for a licensed healthcare provider offering PRP and GAINSWave treatments. Always ensure that a qualified healthcare professional provides any treatment you consider.
Click Here For The Pump Guide ⇐ UPDATED 2nd Edition (FREE Guide)
Let me know what you ultimately decide.
I'd also recommend the FirmTech tech ring to measure your nighttime erectile function and your hardness and duration during intercourse as well.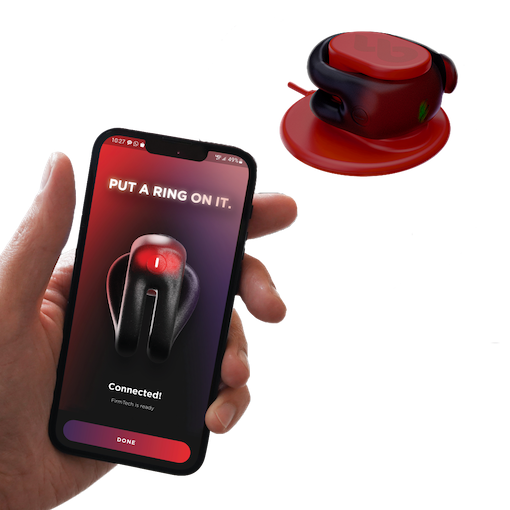 ⇐ State-of-the-art cock rings that measure your erection hardness and duration during sex and while you sleep.
You'll be able to track your progress with the treatments when you use the FirmTech ring.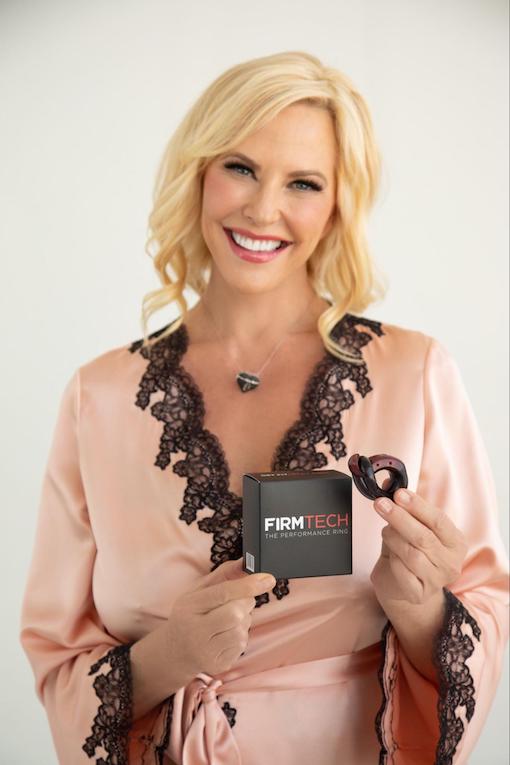 Disclaimer: We frequently partner with companies providing products and services featured on our website in an affiliate relationship. We vet the products in advance to ensure they are trusted resources and recommend you research before purchasing. We welcome your feedback and recommendations. If you buy one of the products we recommend or click on one of the links in this email, we may receive a commission. Thank you for supporting us!