Jess and Liam were looking to spice things up excitingly and intimately.
They've tried new positions, techniques, and exotic locations to make love in.
They've done it all…
Except add some sexy toys in the bedroom. So they decided to give it a try.
Their nights were never the same when they stumbled on the LAYA III.
Initially, they giggled their way through figuring it out. Soon enough, the awkwardness melted away, replaced by moans, sighs, comfort, and a newfound closeness. The LAYA III isn't just another gadget—it's a tool for connection. It turns a night in your bedroom into an unforgettable experience.
Couples can have a lot of sexy fun with toys.
The LAYA III by Fun Factory is a delightful game-changer designed for deep pleasure in solo play, couples' play, and even for nursing moms.
Yes. Practically everyone. Check it out.
⇐ The #1 Lay-On Vibrator—Penetrate Multiple Layers With Orgasmic Pleasure
LAY IT ON ME, LOVER
The LAYA III is a lay-on vibrator with gently rounded curves and a powerful, rechargeable motor. Its shape caresses the entire vulva, so the clitoris and labia are stimulated simultaneously and intensely.
It stimulates various types of nerve endings, layer by layer. Instead of focusing on surface-level sensations, LAYA III dives deep. This leads to fuller, richer, and more electrifying pleasure.
You can also personalize your pleasure however you want. With seven speeds and three programs, you can move from a light tap to a powerful rumble with just a button click. You can even save your favorite setting to use again and again.
And if you think this is just for women or solely for solo play, here's a treat for you. The LAYA III is versatile enough to integrate into couples' play, foreplay, and intense lovemaking. You can use it as an "upgrade" for oral sex for both men and women. Whether you're holding it against the clitoris or the perineum, the toy aims to please everybody.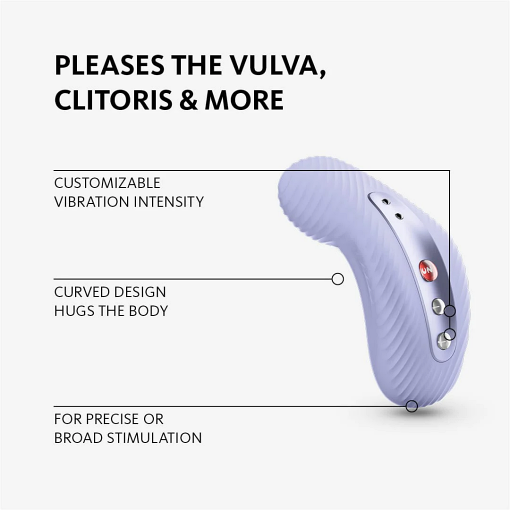 Lastly, but certainly not the least, the LAYA III looks pretty beautiful.
Pretty. And beautiful.
I'm a sucker for good design and ethics; FUN FACTORY doesn't disappoint. Feel the smooth curves on your skin. Feel the pleasure penetrating deep into your body. This toy is not just a gadget; it's a work of sensual art crafted to cradle your erogenous zones perfectly.
Plus, it's made with body-friendly materials and ethical manufacturing practices. Check all the right boxes for me.
I want you to try this and enjoy every bit of your experience.
⇐ The #1 Lay-On Vibrator—Penetrate Multiple Layers With Orgasmic Pleasure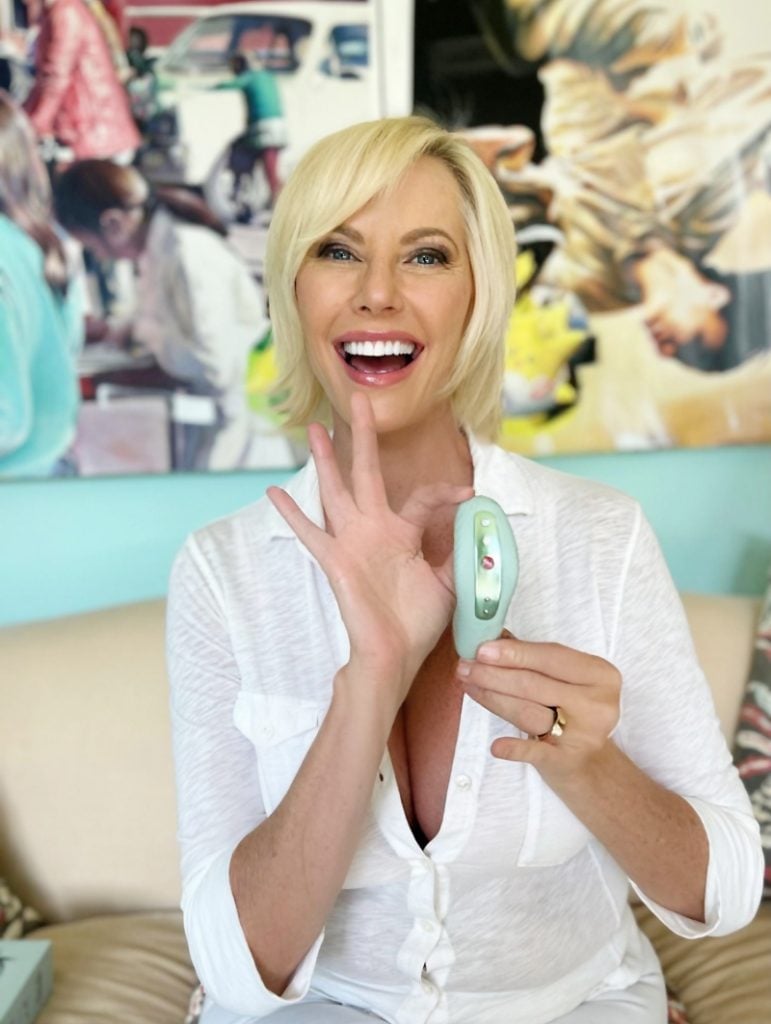 Disclaimer: We frequently partner with companies providing products and services featured on our website in an affiliate relationship. We vet the products in advance to ensure they are trusted resources and recommend you research before purchasing. We welcome your feedback and recommendations. If you buy one of the products we recommend or click on one of the links in this article, we may receive a commission. Thank you for supporting us!