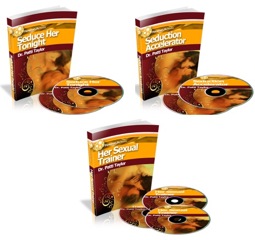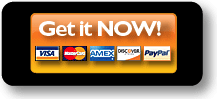 Features and Benefits:
Discover the 4 Keys of Seduction in this  easy-to-use system that works for a lifetime! This 3 ebook and companion audiobook series will give you the quality and quantity of sensual and sexual exploration that you've always wanted.

Written by Dr.Patricia Taylor PhD  and intimacy expert; learn the 4 keys of Seduction that lead your woman to more pleasure and give her easy options to which she can say, "Yes!" to your sensual, sexual or romantic offers.
Get More Sex, More Often which explains the first of the 4 Keys of Seduction in detail – the concept of making Small Offers.
Learn the art of "Erotic Vigilance," which lets you read her and tell where exactly she is (stone cold, lukewarm, getting hotter, or hot, wet, squirming and turned on…) and take her sensation higher from there!
Understand 'small offers', 'running menus' and using 'biofeedback,' simple yet vital tools that make turning her on a snap!
Be a 'Visionary Lover'. Learn to orchestrate a hot lovemaking sessions from start to finish with extraordinary results.
And the list goes on and on…
Become A Lifetime VIP Member for ONLY $147!!!