The Secret To A Satisfying Relationship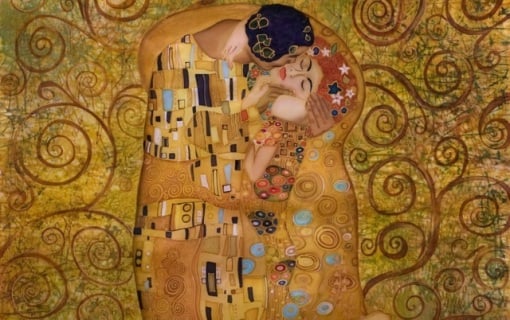 Hi, Dr. Patti with a brand new, never-before-seen video to share with you!
It features couples therapist, Dr. Jenn Berman, from Oprah Radio and VH1's Couples Therapy, and bestselling love and relationship author, Arielle Ford.
SERIAL CHEATERS ARE INCREDIBLY COMMON
And it's going to give you a whole new perspective about whether your partner (and your relationship) is vulnerable to an affair.
Look, all of us want to feel safe and secure in our romantic relationships, knowing the person we love is honest and faithful…
But according to Dr. Jenn, recent research shows that 40% of women and as many as 70% of men have secretly been unfaithful inside of committed relationships… and even more have thought about it.
In this short video:"The 4 Simple Steps to Affair-Proof Your Relationship: How to Ignite Intimacy and Strengthen Connection So No One Strays," Dr. Jenn shares the 4 simple, proven steps to "affair-proofing" your relationship along with easy, fast-working tips for making a relationship so connected and satisfying that neither partner wants to stray!
And if you're not in a relationship right now but are hoping to be someday soon, these insights will help you experience the secure bond and deeper level of intimacy you've always wished were possible when that day does come.
You might be surprised when Dr. Jenn reveals that the #1 reason men or women cheat isn't sex — it's the lack of connection and intimacy they feel in their relationship.
And in today's modern world, full of busyness and distractions, finding and maintaining that sense of connection with each other can be challenging, at best.
But it doesn't have to be that way at all, and you'll find out why when you watch this short video with Jenn and Arielle.
Dr. Jenn and Arielle dive right in, identifying the 4 simple but often-overlooked ways to create a deeply connected relationship, even amidst the complications of daily life.
In this video, you'll discover . . .
Connection-builders and connection-busters for date nights
The number-one thing you can do for just 20 minutes a day to increase intimacy
How, where and when to have a conversation with your partner about something that's getting in the way of your connection
The most important thing to consider when you want to let someone know how much they mean to you
It's 15 minutes packed with expert advice and powerful, fast-working strategies to ignite intimacy — and watching it could be the most important thing you do to safeguard your relationship.
This video is just a small preview of a truly remarkable, free online event Arielle is hosting for the third consecutive year: The Art of Love Relationship Series, which is set to kick off on April 1st, 2014.
Starting with the LIVE kick-off on April 1st, and for 9 more powerful days, you'll hear from over 50 of the world's most respected love and relationship experts . . .
They'll be sharing the latest insights about how to have a more connected, satisfying relationship—and deeper love—than you ever thought possible.
(Mark your calendar now so you don't miss it!)
Faculty for the series includes Dr. John Gray, Harville Hendrix, Ph.D., Alison Armstrong, Dr. Gay Hendricks, Dr. Katie Hendrick s, Neale Donald Walsch, Katherine Woodward Thomas, MA, MFT, Claire Zammit PhD(c) , Lisa Nichols, Arielle Ford, and many others.
Watch Dr. Jenn Berman and Arielle Ford now at absolutely no charge:
Here are just a few of the enthusiastic responses Arielle has received from those who have attended The Art of Love Relationship Series in the past:
"The wisdom on these recordings opened up my eyes. I listened to help me better understand where men are coming from—what their needs and desires are, how they think compared to women—and all of it was invaluable. The series helped me learn, grow and fully commit to this new wonderful, loving relationship I'm now in!"
—Jane
"I absolutely LOVED listening to the recordings. It's better than therapy. It's a daily dose of positivity, a way of reminding one to stay in their center. It applies not just to one's intimate relationships, but spills over into all relationships!"
—Kathi
"Since I attended The Art of Love Relationship Series my boyfriend has teased me that he has to keep me a big secret from his friends because if they knew how well I understand the differences between men and women, they would all try to steal me! It is truly amazing, and we are so happy together!"
—Alexandra
And I know you'll feel just as enthusiastic once you've taken in everything this brand new series has offer!
Remember, you'll get instant access to the video with couples therapist Dr. Jenn Berman and bestselling author Arielle Ford, sharing the latest research and advice on how to create and sustain such a deep level of connection in your relationship that neither you nor your partner will ever even want to stray.